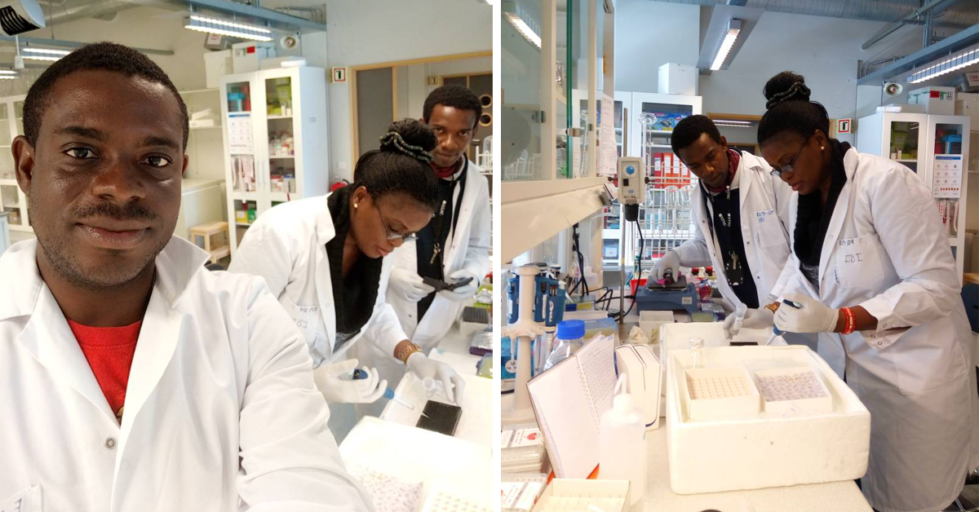 Nigeria to Boston to Norway and Back
Instead of returning to the University of Ibadan (UI) in Nigeria after attending Positively Instrumental in Boston last March, Instrumental Access awardee Dr. Aina Adeogun took a detour to Norway.
Her destination: the lab of longtime collaborator Professor Augustine Arukwe at the Norwegian University of Science and Technology (NTNU) in Trondheim.
Dr. Adeogun is among the world's leading environmental toxicologists, studying the effects of pollution on the environment, fish, and people. For her groundbreaking work, she was recognized with a prestigious 2018 Global Senior Scholar Award from the Society of Toxicology.
That award provided a modest stipend for Dr. Adeogun to continue pushing ahead her research, but she doesn't have the advanced equipment she needs in her lab in Nigeria.
So Dr. Adeogun and one of her PhD students are using that funding to travel to Professor Arukwe's lab through the end of May, where they have an array of cutting-edge tools and instruments at their fingertips.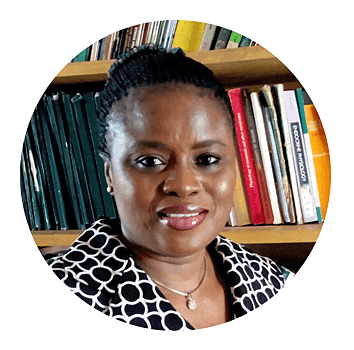 "With access to the instruments they need, my students will definitely produce research of high quality and visibility. The ideas are there, they just need to be crystallized with the right instrumentation."
—Dr. Aina Adeogun, University of Ibadan
Through the Society of Toxicology, Professor Arukwe is serving as the Global Senior Scholar Host for Dr. Adeogun. He has extended his support and funding to Dr. Adeogun and three of her students since 2014.
"His commitment to capacity building in Nigeria has helped us carry out molecular and chemical analysis of pollutants in our aquatic environment," says Dr. Adeogun.
It's a fruitful partnership; their research in his lab has culminated in more than a dozen papers published in high-impact journals.
Upon arriving at Professor Arukwe's lab in March, her PhD student Dami Omogbemi was "awed at all the equipment he is seeing here," she reports. 
In the meantime, Dr. Adeogun and colleagues in the Department of Zoology at UI are looking forward to the arrival of their Instrumental Access shipment.
"Imagine the impact we'll make when we eventually have this equipment at our home base and more students are able to learn," she says.
Photo at top left: Dr. Richard Ibor was a PhD student of Dr. Adeogun's and is now completing a postdoctoral fellowship in Professor Arukwe's lab. "Though he could have done [his postdoc] in Nigeria if we had funding and equipment," she says, while she and PhD student Dami Omogbemi work in the background.
Photo at top right: Dr. Adeogun demonstrates how to run an EROD enzyme assay to PhD student Dami Omogbemi.