Overseas ambassadors and US fellowships can change the face of global science.
Unleashing the full potential of scientists across the globe requires more than just equipment. That's why Seeding Labs developed these ambitious programs to train and connect researchers worldwide.
You can help make them a reality.
Scientists make superb diplomats.
We believe scientists speak a universal language. They transcend nationality and geography when talking to each other about their work.
Most of all, we believe in young scientists: up-and-coming researchers who are eager to expand their professional circles and used to communicating with friends located across the globe.

Our Ambassadors program matches US scientists with host institutions in the developing world to share their skills with students and faculty, meet colleagues, and share ideas.
When they return to their home institutions, they will be connectors, painting a picture of labs around the world for their peers and introducing them to others overseas with shared research interests.

As a partner at the Ambassador level, you can send four of your employees overseas for a 2-week experience to visit a university that has received equipment from Seeding Labs' Instrumental Access program.
Interested in sponsoring the Ambassadors program? Let's talk!
Please note: This program is not currently open for applications.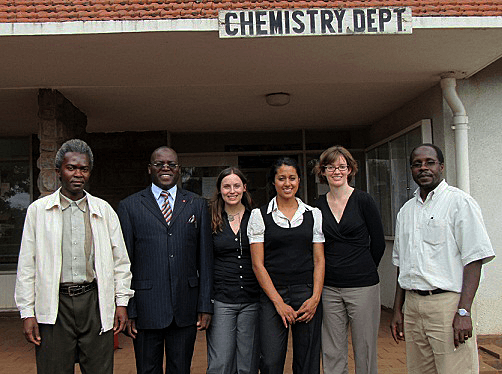 More than just knowledge transfer, Ambassadors provide the spark that leads to new collaborations and a stronger global science community.
Having the right tools is essential, but not sufficient.
Our scientists overseas need opportunities to expand their skills and meet new colleagues. The Fellows program was originally launched in 2010 in collaboration with Novartis Institutes for Biomedical Research. This program brought highly-qualified early- and mid-career faculty to the US for immersion programs.
They trained side by side with American colleagues, learning new techniques and becoming familiar with cutting-edge equipment and methods. They also developed skills in curriculum development and grant writing and built their professional networks.

After returning home, past Fellows have authored many peer-reviewed publications and received prestigious funding awards. And, host company employees report gaining new insights into their own projects from visiting scientists and a new perspective on their research.
The end result is a priceless exchange of knowledge and lasting relationships between US scientists and scientists from around the world.

As a Fellow Sponsor, your company has the opportunity to host up to four emerging scientific leaders from overseas at your lab for up to two months.
Interested in sponsoring the Fellows program? Let's talk!
Please note: This program is not currently open for applications.
"I have redefined myself. I can leave with knowledge that has been radically boosted."