Bindura University of Science Education
Department of Science & Mathematics Education
In Zimbabwe, training science educators to inspire the next generation
Bindura University of Science Education (BUSE) opened in 1996 to address a shortage of science teachers in Zimbabwe and is well-respected for its training of educators and researchers in a variety of STEM fields. The Department of Science and Mathematics Education (SAMED) is responsible for practical skills development for students in all STEM fields. BUSE offers programs in science and mathematics education, chemistry, biology, environmental science, and agriculture.
Research Areas
Research at BUSE cuts across STEM fields, including science education, chemistry, biology, environmental science, medicine, engineering and agriculture. Researchers are interested in drug development, natural products chemistry, and food security.

Our transformative science teaching and research have great potential to develop scientists and teachers capable of easing economic troubles in Zimbabwe and elsewhere. Your donation of equipment will go a long way in facilitating the realization of this dream."
Cures with Local Indigenous Plants and Food: Vongai Mpofu, PhD
Wound care and healing is a major concern among cancer patients. Zimbabwe's Ministry of Health and Childcare reports that 5,000 new cases of cancerous wounds are diagnosed each year, with many more going undetected.
Though people in Zimbabwe have long understood that their indigenous local plants are effective in healing certain wounds, not enough is known about how people come to know and use these plants or what makes them medicinally efficient.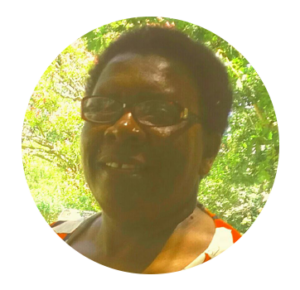 In an effort to ease access to these indigenous effective wound treatment methods, Vongai Mpofu, PhD, (right) lecturer of chemistry and chemistry education at Bindura University of Science Education, is studying the underlying biology of these local, disease-treating plants.
By extracting, identifying, and isolating compounds from indigenous plants, Dr. Mpofu will be able to characterize how such compounds derived from local plants treat wounds.
Such knowledge, in turn, can lead to new opportunities for drug discovery and pharmaceutical production within Zimbabwe, as well as greater opportunity throughout the country.
"Achievement of economic development and growth relies heavily on transformative teaching and research in areas that target improved health care," says Dr. Mpofu.
Dr. Mpofu's research has stalled due to lack of adequate lab equipment, which delays students' research projects as well.
"Sometimes students are forced to abandon research projects in natural product chemistry due to a shortage of or obsolete equipment," she explains.
In addition to helping Dr. Mpofu move her research forward, equipment from Instrumental Access will facilitate more hands-on learning opportunities for undergraduate and graduate students at BUSE.
"Students will be excited and motivated," she says. "Equipment will go a long way in facilitating the realization of this dream."
---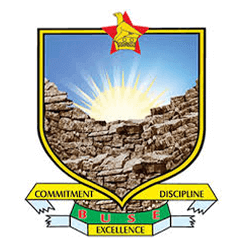 The availability of modern equipment will enable me, other academics, and our University to make a significant contribution to the development of my country and beyond through innovative research and teaching."
About the Department
Location: Bindura, Zimbabwe
Year Established: 2014
Students Impacted Annually: 1,580 undergraduate and 210 Master's
---
Why Instrumental Access?
BUSE's Department of Science and Mathematics Education lacks enough equipment for students to complete their practical labs. The department plans to use Instrumental Access equipment to outfit new teaching labs, which are currently being built, to ensure all students have hands-on access to biology and chemistry equipment.
Shipment Status
In transit to Zimbabwe
---
About Instrumental Access
Instrumental Access
empowers scientists in developing countries. It gives them the resources they need to pursue life-changing research and teach the next generation.
To begin, we identify a pipeline of scientific talent. Then we rigorously screen universities and select those with the most potential to advance education and research through Instrumental Access.