Mkwawa University College of Education
Department of Chemistry
Training science teachers and chemists to support Tanzania's agenda of industrialization
Mkwawa University College of Education (MUCE) is a constituent college of the University of Dar es Salaam and was founded to meet the country's need for qualified secondary school teachers. It's the only public university college in the Iringa region of Tanzania's southern highlands. Degree programs are offered from the Faculty of Education, Faculty of Humanities and Social Sciences, and the Faculty of Science, which houses the Department of Chemistry. The Department of Chemistry trains students primarily to become chemistry teachers in Tanzania's secondary schools, high-quality leaders, and experts applicable in chemical industries.
Research Areas
The Department of Chemistry's research interests include chemical ecology, agricultural productivity, drug discovery from natural products, antimicrobial resistance, and malaria.

Equipment from the Seeding Labs would make this work doable right in our laboratories, rather than relying on external institutions for equipment."
Fighting Invasive Pests: Fikira Kimbokota, PhD
In recent years, tomato yields in Tanzania have been cut in half because of invasive pests and crop diseases, depriving the farmers who grow tomatoes for both food and livelihoods. Because 70% of Tanzania's population works in agriculture, these pests are a national issue.
In 2016, Tanzanian farmers found their tomato plants being ravaged by a moth called Tuta absoluta, an invasive pest that originated in South America. They needed to defend their crops, but spraying pesticides, the most accessible solution, is an unsustainable and environmentally hazardous tactic.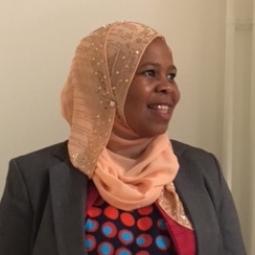 Fikira Kimbokota, PhD, (left) lecturer of organic chemistry at MUCE, is searching for a different solution.
"Being a scientist and an educator means being a leader in solving problems," she says.
Instead of spraying potentially poisonous pesticides to eliminate pests like fruit flies and tomato moths, Dr. Kimbokota is trying a different, more environmentally-friendly approach. She is identifying and isolating compounds from crops that attract these invasive insects, and then plans to find ways to use those compounds as bait in traps.
However, to identify the most effective compounds, Dr. Kimbokota needs specialized equipment that's not currently available at MUCE.
She currently sends her samples to outside institutes for analysis, which she says is expensive and time-consuming, as well as risky for her samples. This slows down her research, which has the potential to positively impact agricultural productivity in Tanzania.
"Equipment from the Seeding Labs would make this work doable right in our laboratories, rather than relying on external institutions for equipment," Dr. Kimbokota says. "Our findings will pave the way for finding methods to fight pests and promote agricultural productivity."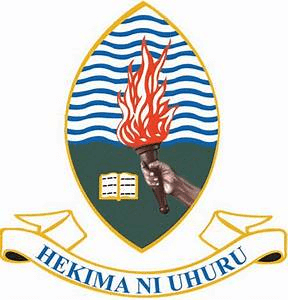 The equipment will be a game-changer to our teaching and research activities. Our lectures will be less theoretical because there will be live equipment to refer to and use."
---
About the Department
Location: Iringa, Tanzania
Year Established: 2005
Number of Faculty: 19
Students Impacted Annually: 1,000 undergraduate
---
---
Why Instrumental Access?
The Department of Chemistry is seeking equipment to support its recently-launched Master's program, as well as expanding to add a new Bachelor of Science in Chemistry degree. Instrumental Access equipment will help ensure all undergraduate students receive immersive, hands-on learning opportunities, and allow researchers to conduct more analysis on campus. The department hopes to increase enrollment in its Master's programs, which has been limited by inadequate access to lab instrumentation.
Shipment Status
Arrived at MUCE in June 2021
---
About Instrumental Access
Instrumental Access
empowers scientists in developing countries. It gives them the resources they need to pursue life-changing research and teach the next generation.
To begin, we identify a pipeline of scientific talent. Then we rigorously screen universities and select those with the most potential to advance education and research through Instrumental Access.