Umaru Musa Yar'adua University
Faculty of Natural & Applied Sciences
Creating robust research infrastructure in Northwest Nigeria
Umaru Musa Yar'adua University (UMYU), the first public university in Nigeria's Katsina state, was established in 2006. The university attracts students from all over Nigeria and neighboring Niger Republic. The Faculty of Natural and Applied Sciences at UMYU has eight departments: Biochemistry, Biology, Chemistry, Microbiology, Computer Science, Geography, Mathematics, Microbiology, and Physics. They currently offer undergraduate and post-graduate degrees in chemistry, biology, and microbiology.
Research Areas
The Faculty of Natural and Applied Sciences is interested in researching issues relevant to Northwest Nigeria, including drug development, malaria, neglected tropical diseases, bacterial infections, metabolic diseases, cancer, environmental toxicology, and nutrition

Projects pursued by our researchers are geared towards one goal, which is to alleviate the suffering of humanity. Often, 'I am interested in malaria research,' said by a staff of our faculty means, 'I lost a family member to malaria and I am here to end it.' Going into research with this sentiment means that the researcher puts more effort and thought in designing a research project aiming at the jugular of the disease."
Preventing the Spread of Drug-Resistant Plasmodium: Murtala Bindawa Isah, PhD
Murtala Bindawa Isah, PhD, lecturer of biochemistry at Umaru Musa Yar'adua University (UMYU) was first inspired to become a scientist when he was a teenager. A secondary school teacher showed him "that scientists are the drivers of the advances we see every day," he says, and his interest in science was sparked.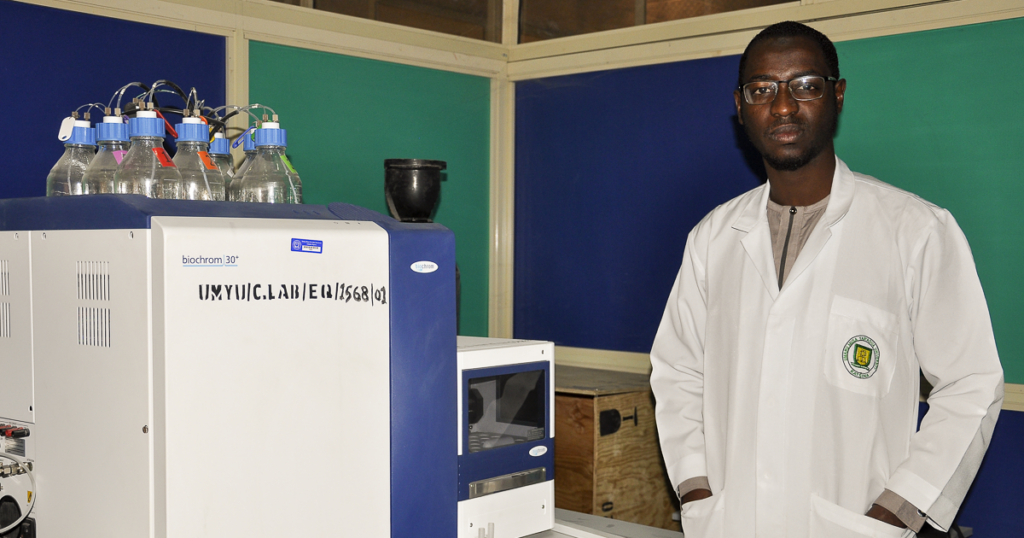 Now a biochemist, Dr. Isah (pictured at right) is using science to solve one of Africa's biggest public health challenges: emerging drug-resistant Plasmodium falciparum, a leading cause of malaria.
Worldwide, malaria counts for an estimated 100 million cases and 300,000 deaths each year. Cases and deaths are higher in Nigeria than any other country in the world. Northwest Nigeria, home to the UMYU campus and 50 million people, is disproportionally affected.
Using Instrumental Access equipment, Dr. Isah is proposing a research project that would help inform public health interventions and reduce malaria-related deaths. 
A huge threat to treating malaria is drug resistance. Many of the parasites that cause malaria are developing resistance to some of the most common malaria treatments, like the drug artemisinin.
Dr. Isah believes that in order to effectively stop malaria in Northwest Nigeria, "surveillance and reporting of efficacy of antimalarial drugs that are highly prone to resistance should be exclusive, comprehensive, and frequent" across the region.
Yet a lack of modern equipment at UMYU poses a challenge; equipment from Instrumental Access comes at a critical time.
"To meaningfully do the research, we need to be able to perform our experiments, analyze the data internally, and store our samples," says Dr. Isah. "My colleagues and I aspire to become the best researchers who conduct groundbreaking research aimed at solving the problems facing us as people."
With Instrumental Access equipment, Dr. Isah proposes isolating samples of the malaria parasite found in the area and testing their ability to resist different antimalarial drugs. The results, he hopes, will help determine the most effective courses of treatment.
"Equipment from Seeding Labs will tremendously facilitate faster, easier, and robust sample processing and execution of the research," he says.
If successful, Dr. Isah says the project is intended to be continuous. "It  will hopefully inform decision-making that will benefit the region, country, and Africa at large," he says.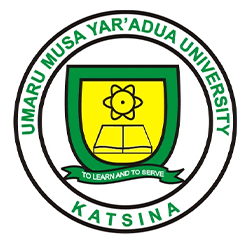 Our most important priority is to be able to perform the majority of research pursued by our staff and postgraduate students in-house."
---
About the Department
Location: Katsina, Nigeria
Year Established: 2006
Students Impacted Annually: 4,000 undergraduate and 100 postgraduate
---
---
Why Instrumental Access?
UMYU's labs lack modern equipment, and the instrumentation they do have is insufficient to provide ample opportunity for its growing student population. Instrumental Access equipment will allow faculty to conduct more research in-house, particularly in molecular biology, and support adequate training of students.
---
Shipment Status
Arrived on campus July 2021
About Instrumental Access
Instrumental Access
empowers scientists in developing countries. It gives them the resources they need to pursue life-changing research and teach the next generation.
To begin, we identify a pipeline of scientific talent. Then we rigorously screen universities and select those with the most potential to advance education and research through Instrumental Access.