University of Port Harcourt
Department of Plant Science & Biotechnology
Improving availability of healthy staple crops in Nigeria
The University of Port Harcourt (Uniport) was established in 1975 as a public university. As one of the oldest universities in the Niger Delta region of Nigeria, studies and research in UniPort focus on the sciences (biological, chemical and physical), agriculture, humanities, social and economic development of the region as well as engineering, medical and pharmaceutical sciences.
The Department of Plant Science and Biotechnology trains students in both basic and applied plant sciences using techniques in molecular biology, tissue culture, genomics, bioinformatics, and more. Its goal is to give students the knowledge, concepts, and technical skills in plant science and biotechnology to meet critical societal and national needs related to nutrition, agricultural economy, and the conservation of indigenous plants.
Some of our staff members have trained in institutions with high-end technologies. We have seen the direct relationship between state-of-the-art equipment and cutting-edge research output. We do not want our knowledge and expertise to waste due to a lack of equipment and funding. We want to groom young scientists that will solve national and global problems."
Research Areas
Departmental research interests include climate change impact on plants, crop pathogens/disease resistance, crop selection and diversity, nutrition, plant genetics and genomics, waste management and environmental restoration.
Breeding Better Beans: Ikechukwu Agbagwa, PhD, and Blessing Odogwu, PhD
Nigeria produces more beans and grains than any other country in the region. Yet many Nigerians lack access to these foods year-round, and what were once healthy staples of the Nigerian diet have become less common at mealtimes.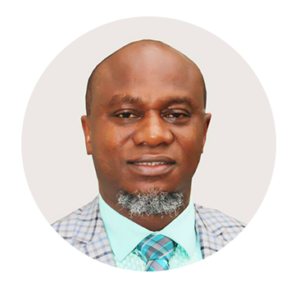 Part of the problem, according to Ikechukwu Agbagwa, PhD, (right) professor of taxonomy and molecular biology at the University of Port Harcourt, is that the local legumes take a long time to prepare and cook. They are also more difficult to package or precook, so they often have a shorter shelf life as well.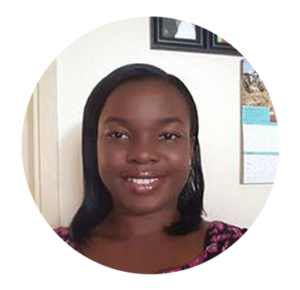 Professor Agbagwa and Dr. Blessing Odogwu, (left) a lecturer in the department, are studying the genetics of indigenous legumes. They hope to breed varieties that are quicker to cook, easier to package and preserve, and  give farmers the highest yield.
Currently, with support from RUFORUM/Carnegie Co-operation of New York, and the International Foundation for Science, they are focusing on six indigenous of legumes, including the African yam bean and cowpea.
They hope that optimizing the variety of legumes currently on the market will give Nigerians better access to nutritious food and help farmers compete favorably in both the local and international markets.
However, the Department of Plant Sciences and Biotechnology's labs lack the equipment needed to analyze genetic materials. Currently, researchers have to outsource samples for screening and molecular analysis, which comes at the expense of both time and resources. This also affects training and capacity-building in the use of these technologies.
"The biggest challenges in our research are delays in completion of research projects and poor quality of results due to the types and state of lab equipment available to us," Professor Agbagwa says.
With equipment from Seeding Labs, Prof. Agbabwa and Dr. Odogwu will be prepared to continue their work in UniPort's own labs.
The potential to make a difference in Nigeria is enormous, says Prof. Agbagwa. He and his colleagues are eager to contribute to the nation's development by "putting to good use their knowledge and expertise enabled by the availability of equipment and funding."
With the necessary equipment in place, Prof. Agbagwa sees future research avenues investigating the impact of climate change on legumes in the Niger Delta, improving yields for farmers and enhancing household food security for Nigerians.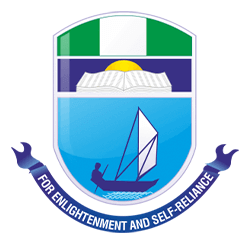 ---
This equipment will make a world of difference to the morale of all staff involved with teaching and research in the department. They will make us produce graduates that can confidently face the current and future challenges  of the Niger Delta, Nigeria, and the world at large."
About the Department
Location: Port Harcourt, Nigeria
Year Established: 1997
Students Impacted Annually: 800
---
---
Why Instrumental Access?
With limited funding available, the department lacks enough equipment to meet the needs of its growing student population. What equipment they do have is outdated and prevents students from learning modern techniques in molecular biology. With equipment, faculty will be able to expand hands-on learning for students, as well as process samples locally instead of sending them to external labs for analysis.
Shipment Status
In transit to Nigeria
About Instrumental Access
Instrumental Access
empowers scientists in developing countries. It gives them the resources they need to pursue life-changing research and teach the next generation.
To begin, we identify a pipeline of scientific talent. Then we rigorously screen universities and select those with the most potential to advance education and research through Instrumental Access.