Instrumental Access 2016
Open University of Tanzania: Department of Life Sciences
The Open University of Tanzania (OUT) is the largest institution of higher learning in Tanzania. It operates throughout the country and beyond using a distance learning model and a network of 30 regional centers, an affordable and cost-efficient model. The open and distance learning system includes various means of education, such as face-to-face, broadcasting, telecasting, correspondence, seminars, and e-learning. The Department of Life Sciences, based in the Faculty of Science, Technology, and Environment Studies, offers undergraduate degrees in biology and biology education, a training program for science teachers.
Applying Science to Solve Society's Problems: Dr. Matobola Joel Mihale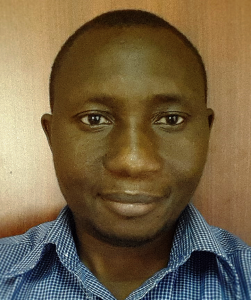 Dr. Matobola Joel Mihale is a lecturer in the Faculty of Science, Technology, and Environmental Studies at OUT. As a chemist, he is currently working on the development of bioactive products for pest and disease management from Tanzanian indigenous plants and wild mushrooms.
Dr. Mihale hopes to generate effective, affordable, naturally-derived products and medicines for pest and disease management to improve health in poor rural agrarian communities. Cheaper and safer agrichemicals made from local products could improve food security, contribute to greater income stability and decreased poverty for farmers, and spur economic development for the region.
"There are many problems in society that need science," Dr. Mihale says. "In Tanzania, for example, we have hunger, poverty, water scarcity, climate change, pollution problems, etc., that all need science. When science is applied well, it can be used to either eliminate or minimize these societal problems."
---