Instrumental Access 2016
Universidad Iberoamericana (UNIBE): Department of Research
Universidad Iberoamericana (UNIBE) is one of the top universities in the Dominican Republic and has a well-respected School of Medicine. The Department of Research is committed to quality science with a focus on translational research that will benefit the Dominican people and includes the only dental biomaterials lab in the country. The Department of Research will coordinate research efforts university-wide, supervising research laboratories, obtaining grants, providing support to ongoing projects, and assisting with research capacity building.
"One of the most important aspects of receiving this equipment is that it will provide local researchers with the adequate laboratory infrastructure needed to study our country's most pressing health problems." Aída Mencía-Ripley, PhD, Dean of Research, UNIBE
Captivated by Science: Dr. Robert Paulino-Ramirez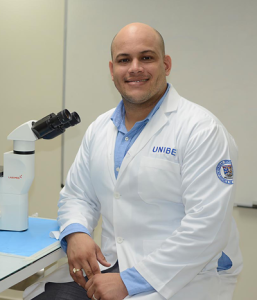 Dr. Paulino-Ramirez is a research professor specializing in microbiology, molecular genetics, and tropical medicine at UNIBE and is leading the university's new Institute for Tropical Medicine and Global Health.
His journey to becoming a scientist began in high school, "when I was bombarded by the sequence of the human genome. I was captivated by how science works and the magic around evidence."
After completing his medical degree, Dr. Paulino-Ramirez decided to pursue research in molecular microbiology with a focus on virology, and "there I met the virus to which I dedicated most of my research: HIV." His research projects have been funded by JSI, MAC AIDS Fund, and the London School of Hygiene and Tropical Medicine.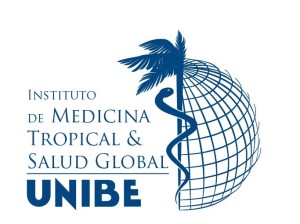 "This opportunity will serve as seed to develop a major project that will allow us to design the current responses to global health issues of this time," Dr. Paulino-Ramirez says.
---