Instrumental Access 2016
University of KwaZulu-Natal: Department of Pharmacy
The University of KwaZulu-Natal (UKZN) is among the top research institutions in South Africa with substantial existing infrastructure and expertise; it also acts as a hub for training scientists from Sub-Saharan Africa. The Catalysis and Peptide Research Unit within the Department of Pharmacy is a multidisiplinary research unit based in UKZN's College of Health Sciences. Their work includes computational drug design, synthetic chemistry, bioanalytical chemistry, virology, and medical microbiology.
Fighting Antibiotic Resistance: Dr. Thavi Govender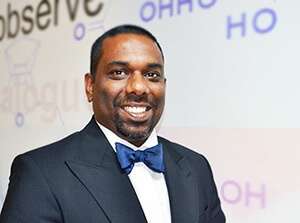 Antibiotic resistance is increasing globally, spurring an urgent need to develop new drugs that can target drug-resistant pathogens.
"The world is rapidly reaching a situation similar to the pre-antibiotic era where widely used antibiotics are becoming useless in treating everyday infections," says Dr. Thavi Govender, research professor and senior lecturer in pharmaceutical chemistry at UKZN.
The World Health Organization launched a Global Action Plan on Antimicrobial Resistance in 2015, declaring antibiotic resistance one of the biggest threats to global health today. In the US alone, at least 2 million people each year become infected with bacteria that are resistant to antibiotics.
Dr. Govender is working to combat the threat of drug-resistant diseases as director of the Catalysis and Peptide Research Unit (CPRU) in UKZN's Department of Pharmacy. Instrumental Access equipment will help the CPRU accelerate drug discovery and increase research opportunities for students in the pharmaceutical sciences.
Researchers at the CPRU will utilize equipment in their efforts to discover new antibiotics capable of treating infections that are resistant to existing drugs, specifically, carbapenem, which is the last line of defense against multi-drug resistant bacteria.
"Having worked with many students and researchers from across the world, I have found that its not intelligence that limits them but the access to infrastructure and proper training," Dr. Govender says. "I believe that in order to facilitate dynamic research, we must have advanced equipment. This equipment will enable UKZN to set up routine testing for all researchers across the country who want to submit compounds for evaluation."
---
Dr. Govender's group sent Seeding Labs this video message: