Pictured above: Dr. Esteban Garcίa-Tamayo (second from right) and colleagues at the Universidad Pontificia Bolivariana are using fique plants, pictured behind them, to create new sustainable energy storage.
Coffee, Colombia's most famous export, is stored and shipped in sturdy woven bags made from a local plant called fique (Furcraea bedinghausii), also known as sisal. The fibers of the fique plant are notoriously strong, but creating textiles wastes nearly 95% of the plant itself.
As a nanoscientist specializing in energy delivery, Esteban Garcίa-Tamayo, PhD, believes that the byproducts of this process may be essential for the future of sustainable energy storage.
Using the fique waste from coffee bag production, Dr. Garcίa-Tamayo, associate professor of engineering, and Stiven Guzman, graduate student, at the Universidad Pontificia Bolivariana (UPB) in Medellin, Colombia, and their team produced bacterial nanocellulose, tiny nano-scale fibrils of the plant material that have enormous potential to store energy.
While researchers in the Department of Nanotechnology Engineering were searching for solutions to energy storage in natural materials, the department gained its own energy for a wide range of research projects.
Energizing students
Prior to their Instrumental Access award in 2017, faculty in the Department of Nanotechnology Engineering at UPB were utilizing other labs at the university but had no dedicated laboratory space for themselves.
In this first-of-its-kind department in South America, recruiting students to do high-level graduate research was a struggle.
But in June 2018, the department got a new, expansive home. An Instrumental Access shipment with 450 pieces of equipment arrived on campus—allowing Dr. Garcίa-Tamayo and colleagues to outfit an entirely new space with the Instrumental Access equipment.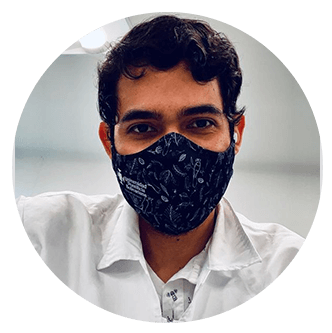 And with that new space came renewed student interest in nanotechnology.
"For students, it's important to know they now have sufficient lab infrastructure. When they saw this big shipment of equipment, they got very interested," says Dr. Garcίa-Tamayo. "The nanotechnology students who helped us unpack and assemble the labs got excited from the beginning. Then a new pool of students started to get interested in energy research."
Stiven Guzman, says Dr. Garcίa-Tamayo, returned to UPB for graduate studies with the goal of studying the energy storage possibilities in fique plant fibers.
Energizing fique
The fique plant study is now part of a larger research collaboration between UPB and Queen Mary University in London. As part of the UK's Newton Fund Institutional Links program, the working group will contribute to the training of three early-career scientists from UPB, a collaboration made more feasible with UPB's Instrumental Access equipment.
The collaborating institutions are trying to solve one large problem: the world's current practice of storing energy in single-use batteries is contributing to environmental and political instability.
Environmentally, the batteries are simply unsustainable, as they are not designed for multiple uses. And the high demand for the raw materials needed for battery production can lead to unsafe conditions for hundreds of thousands of cobalt miners in mineral-rich countries. The demand for other materials, such as graphite, has geopolitical implications as well.
Fique, according to Dr. Garcίa-Tamayo, could hold the answer to these problems.
"Some of my colleagues at UPB have used this bacterial nanocellulose for other applications, like textiles and wound dressing. But they had never explored energy applications," says Dr. Garcίa-Tamayo. "We wanted to work together because the structure of nanocellulose, which is very porous, makes it appealing for the energy storage for my field."
So far, the collaboration has shown a number of early successes, both scientific and economic. For one, the research group began partnering with local fique producers to purchase the fique byproducts not used in the production of coffee bags, providing income for what was once thought of as waste.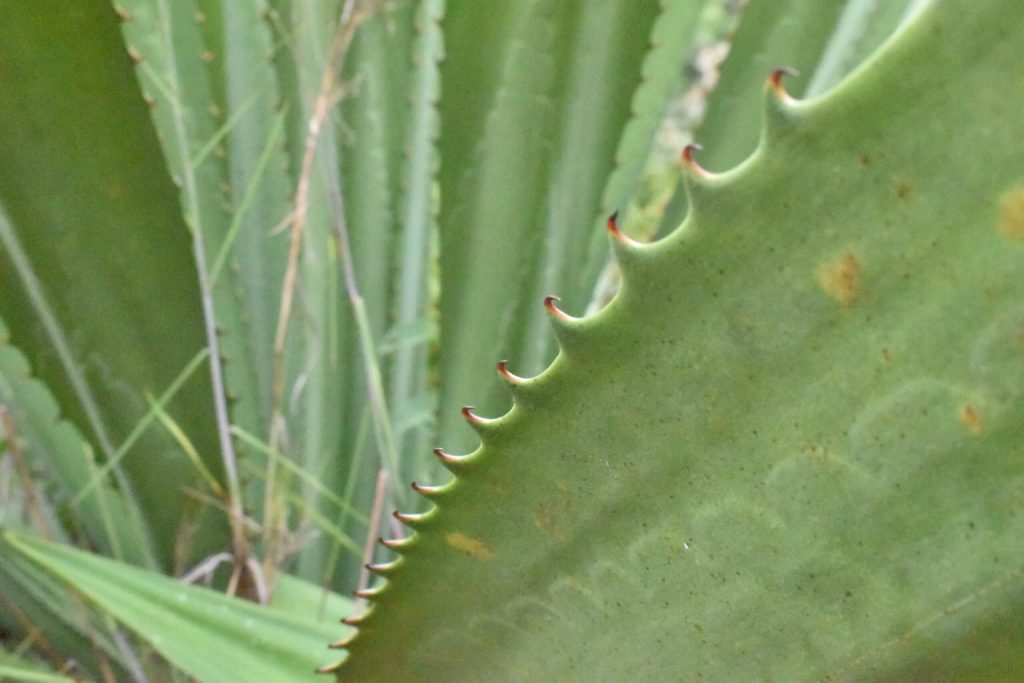 The scientific successes are promising as well. The nanocellulose derived from fique has shown promising ability to store energy, and tapping into this potential has been aided by the Instrumental Access equipment that arrived at UPB in 2018.
Dr. Garcίa-Tamayo and his colleagues are currently comparing multiple techniques for turning what he calls "fique juice"—the gel-like cellulose initially derived from the fique waste—into the nanocellulose with energy storage capabilities.
Using equipment from Seeding Labs, they are removing most of the water in the fique juice and analyzing how efficiently the resulting product stores energy.
Snowball effect
The nanoscience underpinning this work is massively complicated, but its benefits are simple to understand.
Fique can provide another avenue for energy storage, one that is both efficient and renewable. Tapping into this potential is a matter of having the right lab equipment.
"I don't think the research projects we have that are running today would have been possible without the infrastructure and processes that Instrumental Access promoted," says Dr. Garcίa-Tamayo. "It is difficult to know cause and effect, but I think the influx of equipment generated a snowball effect for our department and research."