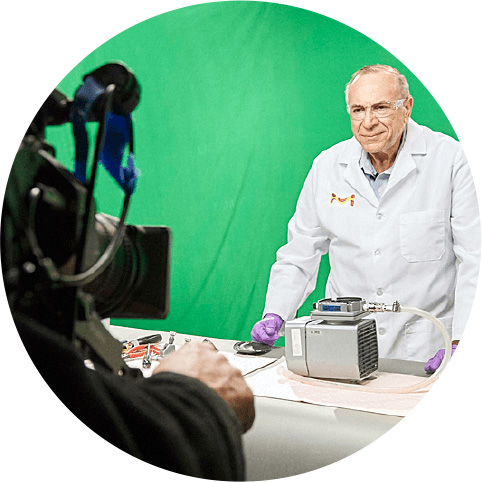 We bring the global scientific community closer together
For all scientists, everywhere, TeleScience reduces barriers to scientific exchange, strengthening global connections. TeleScience puts expertise and exchange first, sharing the insider tips not typically found in written protocols or textbooks. Scientists of all experience levels can advance their skills, develop a culture of research, and network across borders through this powerful platform.
Seeding Labs is proud to work with sponsors and supporters to connect scientists and expand knowledge around the world. The online TeleScience platform was co-created in 2018 with the support of founding sponsor MilliporeSigma. MilliporeSigma employees formed working groups, brainstorming ideas for videos that would engage a global community of scientists.
Employee volunteers spent time developing scripts and shooting videos together in their labs with their own equipment. And in 2018, the platform began with a set of seven core videos, featuring MilliporeSigma employees demonstrating topics ranging from HPLC operation to soft business skills.