A bright future for researchers improving Botswana's agriculture and economy
"So many people depend on livestock for their wellbeing, and we need to make sure that they are maximizing their profits so they can support their families."
Force Thema, PhD
Senior Research Fellow
Botswana University of Agriculture and Natural Resources
In Botswana, Seeding Labs equipment is supporting new research helping local farmers
Using equipment from Instrumental Access, Dr. Force Thema is supporting subsistence farmers by developing a proprietary prebiotic for livestock, allowing animals to absorb more nutrients from their feed and produce more and better-quality beef and milk.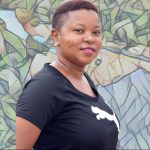 Closing the gap: How Dr. Thabile Ndlovu is building a national bank of water data
How much do you know about your water? In Eswatini they know a lot more than five years ago thanks to Dr. Thabile Ndlovu at the University of Eswatini (UNESWA). Read her story of innovation as she monitors the nation's water supply for heavy metals, bacteria, and other potential health hazards.
Read the latest updates from Seeding Labs
Join our mailing list for the latest stories.