Ashesi University
Department of Engineering
In Ghana, engineering solutions for challenges in health, mining, and agriculture
Ashesi University is a private, nonprofit university established in 2001. Its innovative multidisciplinary core curriculum is intended to develop critical thinking, creative problem solving, ethical reasoning, and effective communication skills. In 2018, Ashesi became the youngest university in Ghanaian history to receive an independent charter.
The Department of Engineering is one of four academic departments at the university. Current offerings include undergraduate degree programs in computer engineering, electrical and electronic engineering, and mechanical engineering.
Research Areas
Faculty research projects focus on engineering solutions to some of the major challenges facing Africa: malaria drug development, cancer research, sustainable development, renewable energy, and more.
This equipment will enable us to train even more students to become innovators, entrepreneurs, and problem solvers. Students will go out in our country and on the continent to address some of the most challenging problems in health-related fields."
Engineering Efficient Solutions: Elena Rosca, PhD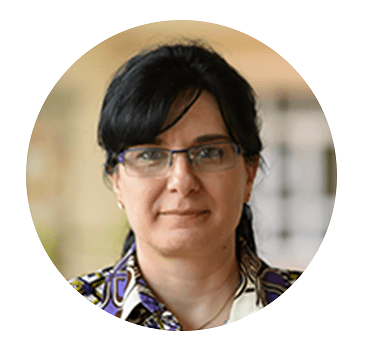 As a bioengineer, Elena Rosca, PhD, (right) is trained to use the tools of synthetic biology to solve problems.
Dr. Rosca's career began in the United States and the United Kingdom, where she focused on designing new approaches to immunotherapy for cancer treatment.
Her team developed and began to test a nanoparticle with the ability to stimulate a patient's immune system to attack cancer cells without harming the rest of the body.
This work was not yet complete when Dr. Rosca relocated to the Department of Engineering at Ashesi University in Ghana in 2016. However, the available equipment in her new lab was not adequate for her to see it through.
Undaunted, Dr. Rosca turned her attention to helping her new students engineer solutions to problems that are particularly important in her new home country: health, mining, and agriculture.
One problem that looms large in Ghana's economic and environmental future is extracting gold from "refractory" ores, which are among the most difficult to refine.
Dr. Rosca worked with a team of students to engineer a strain of E. coli capable of facilitating gold extraction from refractory ores.
If successfully scaled up, biological processing would potentially be cleaner and safer than standard industrial processes involving toxic chemicals.
The project was accepted as an entry to the prestigious International Genetically Engineered Machine (iGEM) competition in 2017. Sadly, the engineered bacterium could not be kept alive after the competition due to lack of equipment.
Another proposed project will focus on developing a better way to deliver life-saving but notoriously unpalatable malaria drugs to children.
Dr. Rosca hopes to capitalize on the popularity of probiotic yogurt drinks, which are popular in Ghana, to hide the unpleasant taste.
The equipment from Seeding Labs will help Ashesi University build and outfit a cell culture facility — a place equipped to grow cells engineered to solve all kinds of problems — and allow the university to start a dedicated bioengineering program.
"Cell culture facilities are far and few in the country. Having a state-of-the-art facility would enable our faculty to start or continue their research interests," says Dr. Rosca.
Equipment will also help the researchers "collaborate with scientists in the country and globally and increase scientific knowledge produced on the African continent."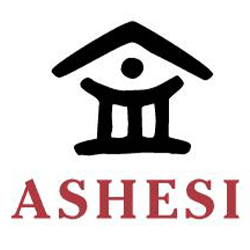 The African continent is facing formidable challenges, and the next generation of engineers need to be efficient leaders with the critical thinking and practical skills to create change. Instrumental Access equipment will enable us to train our students to become excellent engineers capable of undertaking the challenges of the health industry in Ghana."
---
About the Department
Location: Accra, Ghana
Year Established: 2015
Number of Faculty: 15
Students Impacted Annually: 75 undergraduate
---
---
Why Instrumental Access?
Equipment is needed to develop hands-on teaching facilities for the new Bioengineering curriculum.

The Department also hopes to establish a state-of-the-art cell culture facility to enable faculty to pursue research interests that include biosensors, natural polymeric scaffolds, and anticancer drug therapy.
Shipment Status
Arrived on campus in February 2021
About Instrumental Access
Instrumental Access
empowers scientists in developing countries. It gives them the resources they need to pursue life-changing research and teach the next generation.
To begin, we identify a pipeline of scientific talent. Then we rigorously screen universities and select those with the most potential to advance education and research through Instrumental Access.