Sokoine University of Agriculture
Department of Veterinary Physiology, Biochemistry & Pharmacology
In Tanzania, improving training for veterinary students
Sokoine University of Agriculture (SUA) was established in 1984 by the government of Tanzania to offer training in agriculture and allied sciences. The university aims to be responsive to regional, national, and global development needs. In 2018, SUA's Department of Biosciences received an Instrumental Access award.
The Department of Veterinary Physiology, Biochemistry, and Pharmacology is among the four academic departments in the College of Veterinary and Biomedical Sciences. Courses are offered in physiology, biochemistry, pharmacology, and toxicology. Its graduates become veterinary surgeons and officers, research scientists, and animal specialists. The department also trains students from the Laboratory Sciences program.
Research Areas
Departmental research interests include drug discovery from natural products, DNA barcoding and authentication of ivories and wildlife products, mycotoxins in foods and feeds, and antimicrobial drug resistance.

Donations from Instrumental Access will make our dreams come true by enabling our department to train and conduct research more effectively."
Building an Arsenal of Healing Plants: Robert Max, PhD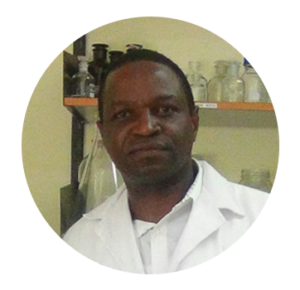 Growing up in a rural community in Northern Tanzania, Professor Robert Max, PhD, (right) decided early on that he wanted to study veterinary sciences. The lack of veterinary specialists in the area made the family business, breeding cattle, a difficult endeavor.
Now an associate professor of biochemistry and natural products value addition at SUA, Professor Max studies medicinal plants and their potential to treat diseases in both animals and humans. His goal is to identify and produce a range of natural products that effectively heal skin conditions in both humans and animals.
His past research with then-PhD student Gaymary Bakari led to a patent for the application of extract from a local plant, Commiphora swynnertonii for control of Newcastle disease—a highly contagious viral respiratory disease that infects poultry.
Taking his inspiration from rural communities in Northern Tanzania, Professor Max and Gaymary Bakari, PhD, are analyzing what makes the resin of the Commiphora swynnertonii tree a potent healer of skin conditions. The tree's resin is better known as myrrh, an aromatic which has a long history of use as a perfume, incense, and medicine.
With support from the AESA-RISE Postdoctoral Fellowship Programme for Dr. Bakari, along with collaborators at the Korean Atomic Energy Institute and the National Institute of Medical Research, Professor Max and team are determining the active ingredients in the resin and working to understand their chemical structures. With that knowledge, they can turn to formulating effective topical treatments for wound healing like ointments, mouth washes, and shampoos.
To achieve these goals Professor Max needs specialized equipment that is not currently available at SUA, where the lab equipment is outdated and unreliable.
"We have been working below our expected standards for quite some time now because of lack of equipment," he explains. "The lab equipment from Seeding Labs will greatly improve the quality of our practical training and research output for our students and staff at large."
In the long term, Professor Max hopes to establish an inventory of local plants with potential medicinal uses. These new treatments are important in the face of increasing resistance to currently-used antimicrobial medications.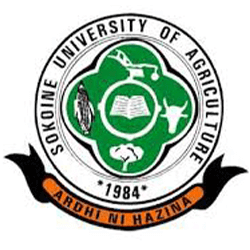 Availability of functioning equipment will enable us to unleash the potential of our young researchers and will help in developing their careers in science."
---
About the Department
Location: Morogoro, Tanzania
Year Established:1984
Students Impacted Annually: 1,600
---
---
Why Instrumental Access?
In the coming years, the department hopes to double its enrollment from about 1,000 to 2,000 students. Equipment from Seeding Labs would support their plans to modernize current teaching labs and build a larger lab that can accommodate up to 200 students, greatly increasing hands-on educational opportunities. For researchers, equipment will open up new avenues of inquiry and allow for more analysis to occur on campus.
Shipment Status
Arrived on campus in Tanzania in February 2022
---
About Instrumental Access
Instrumental Access
empowers scientists in developing countries. It gives them the resources they need to pursue life-changing research and teach the next generation.
To begin, we identify a pipeline of scientific talent. Then we rigorously screen universities and select those with the most potential to advance education and research through Instrumental Access.