Université d'Abomey-Calavi
Polytechnic School, Department of Human Biology
In Benin, fighting antibiotic resistance
The Université d'Abomey-Calavi (UAC) is Benin's oldest and largest public university, with a total enrollment of 60,000 students. Founded in 1977 via a collaboration between the governments of Benin and Canada, the École Polytechnique d'Abomey-Calavi (Polytechnic School) at UAC focuses on training professionals for the industrial and biological sectors.
The Department of Human Biology is the largest department in the Polytechnic School, offering bachelor's degrees in Biomedical Sciences, BioHygiene, and Health Biosecurity, as well as multiple post-graduate degree programs.
The Department is also host to the multidisciplinary Research Unit in Applied Microbiology and Pharmacology of Natural Substances, which focuses on surveillance of antimicrobial resistance in humans and animals.
This is the university's second Instrumental Access award; the School of Plant Sciences received a shipment of equipment as a 2018 awardee.
Research Areas
Surveillance of antimicrobial resistance, bacterial pathogens, zoonotic and other emerging infectious diseases, and medicinal plants.
What I like most about my daily work as a teacher-researcher is being able to inspire and impact a whole generation of young Beninese who are determined to make research a powerful tool for development. The best way to do social service is to empower and invest in sustainable avenues such as education and research."
A Resistance Fighter: Victorien Tamègnon Dougnon, PhD
In Benin, as in the rest of the world, antibiotic resistance is a serious public health concern.
The drugs that we rely on to fight bacterial infections--ranging from strep throat and urinary tract infections to tuberculosis and leprosy--are becoming less effective every year. There are few candidates available to replace them.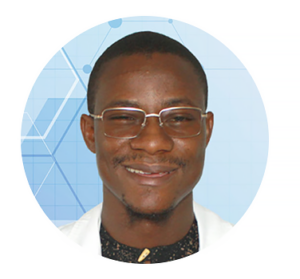 Victorien Tamègnon Dougnon, PhD, (right) wants to stop antibiotic resistance in its tracks.
As a senior lecturer of microbiology and a founding member of the Research Unit in Applied Microbiology and Pharmacology of Natural Substances at UAC, he studies the ways antibiotic resistance genes spread through bacteria in the environment.
Currently, Dr. Dougnon is exploring Benin's flora in search of new treatment targets for infectious and non-communicable diseases. He's focused on applying microbiological techniques to solve development problems, like antibiotic resistance.
"I am a resistance fighter," he says.
Antibiotic resistance is difficult to battle; it's a complex ecological problem. Resistance develops and thrives in the places where antibiotics are used most frequently, like hospitals and farms. But neither the bacteria (and their genes) nor the antibiotics themselves stay in one place.
Bacteria containing resistance genes can easily be spread to new populations by anything that moves between environments--especially humans, technology, wildlife, and waste streams. Once present in new bacterial populations, these problematic genes can spread further or linger as a hidden reservoir, or both.
In addition, traces of antibiotics have frequently been detected as pollutants in the environment, especially in waterways.
In one new project funded by the Islamic Development Bank and the World Academy of Science, Dr. Dougnon and collaborators in Nigeria are screening drinking water for evidence of resistant bacteria and antimicrobial residues.
The project's ultimate goal is to engineer microbes capable of removing pollutants and resistant bacteria from the water. If successful, this would help to address two public health crises simultaneously: making the water safer to drink, and helping to reduce the spread of antibiotic resistance.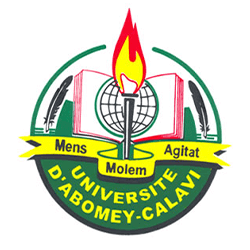 It is important in any teaching to relate hands-on training to theory. Practical training allows students to understand theoretical concepts in real-time."
---
About the Department
Location: Cotonou, Benin
Year Established: 1977
Students Impacted Annually: 490
---
---
Why Instrumental Access?
Equipment is needed to expand the department's technical capacity in applied biology, particularly in the area of DNA extraction, amplification, and analysis.
Instrumental Access equipment will also be used to support practical training for students in microbiology and related fields. This is an ongoing challenge because of high demand and expanding student numbers.
---
---
About Instrumental Access
Instrumental Access
empowers scientists in developing countries. It gives them the resources they need to pursue life-changing research and teach the next generation.
To begin, we identify a pipeline of scientific talent. Then we rigorously screen universities and select those with the most potential to advance education and research through Instrumental Access.