The Department of Pharmacy at the University of Zambia is the nation's primary institution for training up-and-coming pharmacists. As part of that training, they focus on drug discovery from the bounty of plants native to the region. 
In August 2017, nearly two and a half tons of Instrumental Access equipment arrived on campus in Lusaka, Zambia. In a recent check-in with department head Dr. Aubrey Chichonyi Kalungia, he explained that Instrumental Access equipment has been crucial for graduate students working on natural products chemistry.
"Originally we didn't have a lot of equipment, so our capacity to do this research was very limited," says Dr. Kalungia. "So even if somebody had a brilliant idea to investigate the medicinal properties of a plant, we would say, 'We just don't have equipment, so we can't do this.'"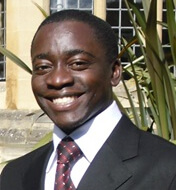 Now those brilliant ideas are being tested with equipment in the department, leading to publications for four graduate students since 2017.
Students have worked alongside faculty members to analyze the medicinal properties of the prickly pear cactus. Using equipment from the Instrumental Access shipment, students prepared the plant material, extracting and refining the cactus into a gel. After testing the gel on mice with elevated glucose levels, researchers found that the plant extract could potentially reduce blood glucose levels for those with diabetes. 
Dr. Kalungia attributes this heightened productivity to new equipment being put in the hands of talented researchers.
"A lot of our researchers have brilliant ideas," he says. "Implementing them is constrained because of limited resources in Zambia. But our natural environment provides so much potential for health research. When we received the Instrumental Access equipment, we greatly improved our ability to use this potential."