Monitoring multidrug-resistant tuberculosis
Department of Biological Sciences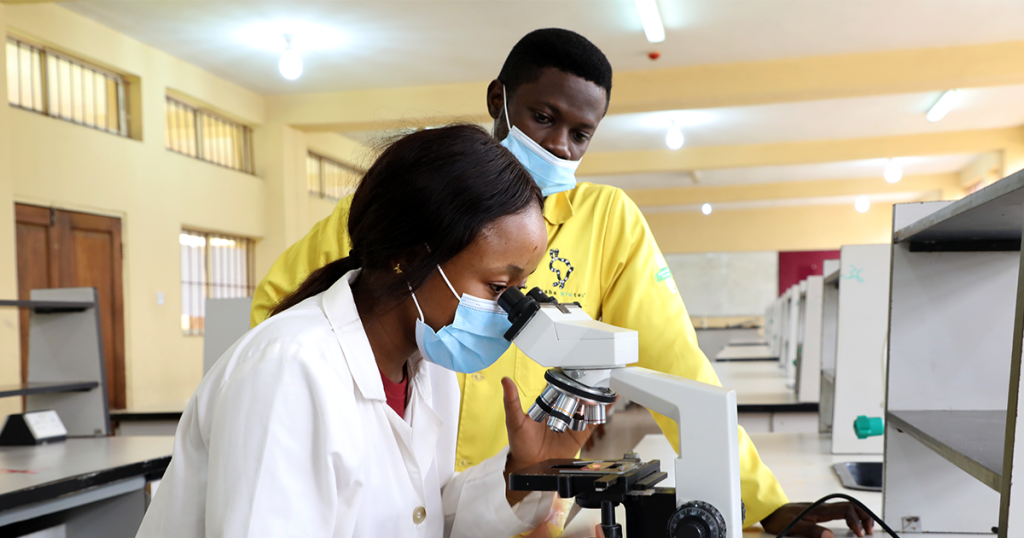 A postgraduate student in the Department of Biological Sciences at ABUAD

Afe Babalola University was established in 2009 and encompasses six colleges, as well as a 400-bed hospital and a large university farm focused on sustainable agricultural practices.
The Department of Biological Sciences was one of the first departments established when doors opened for classes in 2010. It offers undergraduate and graduate degree programs in microbiology and biotechnology, as well as an undergraduate program in human biology that enrolls more than 2,000 students each year.
The department is working to combat the ongoing public health crisis of tuberculosis, specifically multidrug-resistant TB. They are making healthcare more equitable in Nigeria by developing faster diagnostic techniques for testing resistance levesl of TB infections.
"I believe Africans should champion the cause of solving African problems. The Instrumental Access equipment will enhance hands-on training for both our undergraduate and postgraduate students. Staff and students will be able to carry out cutting-edge research in house, helping us towards our goal of becoming a biotechnology hub in sub-Saharan Africa."
Number of students impacted annually: 
2,450 undergraduate, 350 postgraduate
Although the department has four main laboratory spaces in use, there are many more that can be furnished, providing the growing student population with more opportunities to learn on scientific equipment rather than in theory.
In addition, equipment will be used to establish a new Institute of One Health, which will focus on research specific to health threats in sub-Saharan Africa.
The Department of Biological Sciences is responsible for training more than 2,000 students each year in the human biology program.