Adding value to indigenous staple crops 
Kwame Nkrumah University of Science and Technology
Department of Food Science and Technology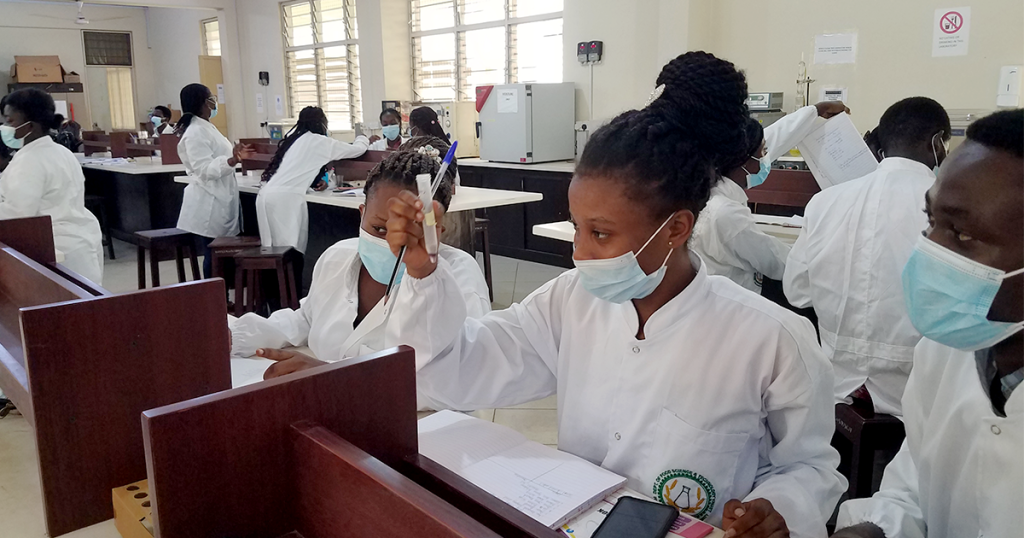 Students engaging in practical demonstrations

The Department of Food Science and Technology began as a program within the Department of Biochemistry and Biotechnology, where faculty responded to the national need for experts in the expanding food sector throughout Ghana. Focusing on issues related to food security, the department offers a four-year undergraduate degree as well as master's and doctorate degrees in food science and technology.
The department is working to improve lives of farmers by finding ways to add value to local grains and cereals. With increased ability to grow and sell these crops, farmers will have better opportunities to sell their grains and make a better living.
"Africa has a lot of challenges and many of these can only be addressed by African scientists developing technologies and solutions locally. This equipment will help advance our research, which focuses on the safety and processing of nutritious food for a majority of our population in Ghana."
Dr. Nana Baah Pepra-Ameyaw
Kwame Nkrumah University of Science and Technology
Number of students impacted annually: 
1,300 undergraduate, 140 graduate
The department needs equipment to enable faculty research and support practical teaching for around 1,500 biomedical sciences students per year.
This was the fourth department at KNUST supported by the Instrumental Access program.