Diagnosing non-malarial fever in children 
Malawi University of Science and Technology
Department of Biological Sciences
MUST students working on a practical
The newest of Malawi's four public universities, Malawi University of Science & Technology (MUST) opened its doors in 2014. In addition to expanding access to higher education for Malawi's 18 million people, MUST was chartered with the goal of filling gaps not currently covered by other universities.
The department is planning to expand its work in diagnostics, training a workforce of virologists to monitor and respond to disease outbreaks around the country.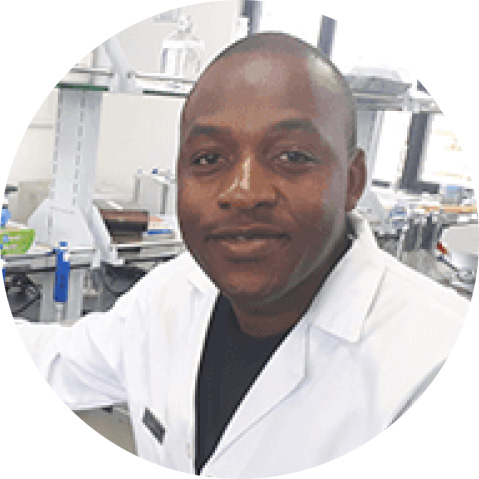 "The scientific infrastructure allows us to respond to a need. It allows us to do things that weren't even in the realm of possibility before."
Malawi University of Science and Technology
Number of students impacted annually: 
As a new university, MUST has strong facilities and faculty but very little equipment to furnish its new labs dedicated to training young Malawians to fill critical gaps in their nation's biomedical infrastructure.
Dr. Gama Bandawe was the keynote speaker at Seeding Labs' Positively Instrumental banquet in 2019.
Reclaiming agency over COVID-19 in Malawi
Though no one was entirely prepared for the COVID-19 pandemic, scientists around the globe were required to respond. The world needed the ability to test and contact trace; labs that had the necessary equipment stepped up to answer this urgent call.

Because the Malawi University of Science and Technology (MUST) received a 2017 Instrumental Access award, Dr. Gama Bandawe and his lab already had most of the equipment they needed to join the fight against COVID-19.