Recycling CO2 in chemical manufacturing 
Midlands State University
Department of Chemical Technology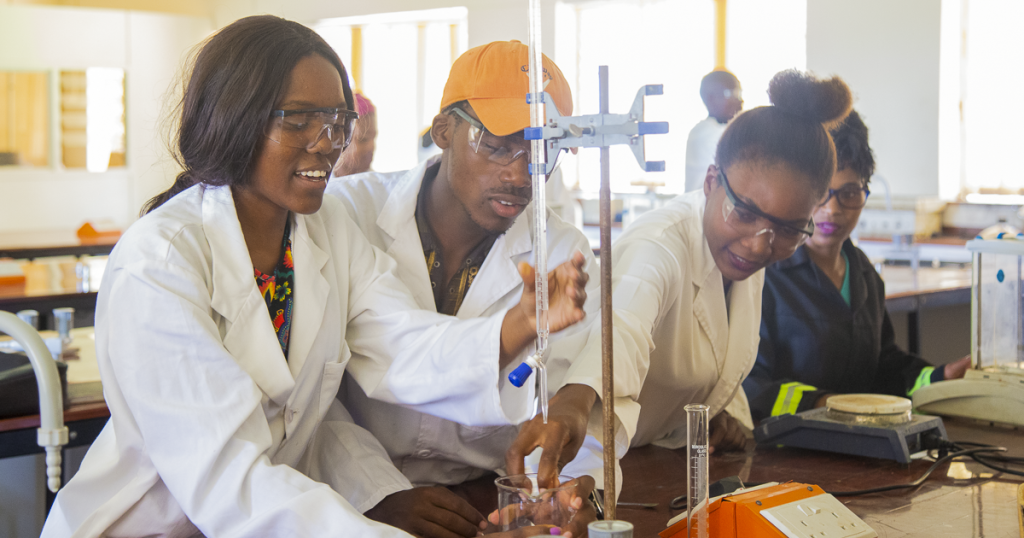 Students in the Department of Chemical Technology work in the lab
Midlands State University is a public university established in 2000. Geographically located in the center of Zimbabwe, Midlands attracts students from across the country. With growing enrollment and interest in chemical technology, the Department of Chemical Technology has expanded its research profile since its founding. It is a research-driven department with a goal of using chemical technology to drive socio-economic development.
After years of economic challenges for higher education in Zimbabwe, the department is replenishing the local workforce through rigorous training in drug development.
"The equipment we will receive will ensure that students will be able do meaningful research. It will go a long way in capacity-building, which is very important for our institution."
Midlands State University
Number of students impacted annually: 
200 undergraduate, 50 graduate
Years of economic challenges in Zimbabwe have hampered the university's ambitions to sufficiently equip the Department of Chemical Technology. Equipment from Instrumental Access will support research and teaching labs, allowing more hands-on education for students.
The shipment to Midlands State University contained equipment worth nearly $300,000