Tracking pathogens in drinking water to their source 
Sokoine University of Agriculture
Department of Biosciences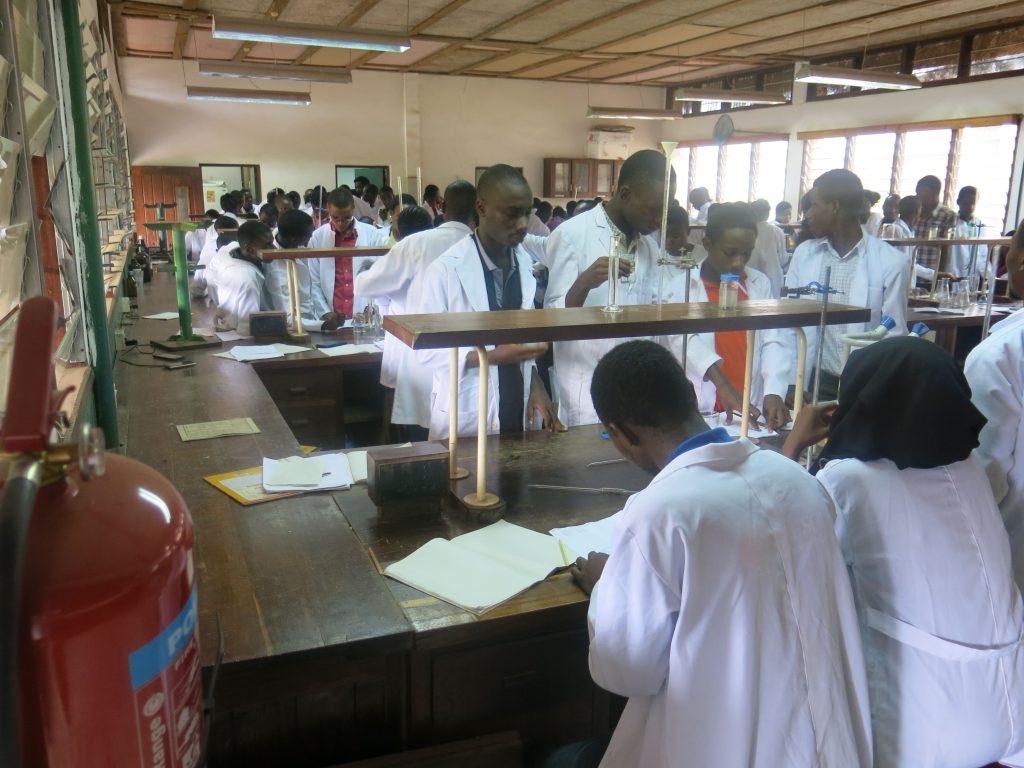 First-year students from the Animal Sciences program work on Biochemistry practicals in the lab at SUA
Sokoine University of Agriculture (SUA) was established in 1984 by the government of Tanzania to offer training in agriculture and allied sciences. It is consistently ranked as one of the top universities in Tanzania.
Part of the Solomon Mahlangu College of Science and Education, the Department of Biosciences is geared towards creating a critical mass of well-educated secondary school science teachers and competent research scientists. The department graduates 500 new science teachers per year and will soon be launching an MSc in Education.
The department is training over 500 new science teachers every year, strengthening the education workforce for much of East Africa.
"My research team seeks to comprehensively understand the sources of pathogens in groundwater and to suggest appropriate remedial actions that will fix the problem of waterborne diseases."
Dr. Douglas Werasimbo Mushi
Sokoine University of Agriculture
Number of students impacted annually: 
1,500 undergraduate, 50 graduat
Since 2015, the Tanzanian government has been working to increase enrollment in secondary education. The success of these efforts is exacerbating a shortage of trained science teachers. Equipment is needed to provide hands-on training and research experience to the teachers who will inspire a new generation of Tanzanian scientists.
Two departments at SUA have received Instrumental Access awards.