Department of Biotechnology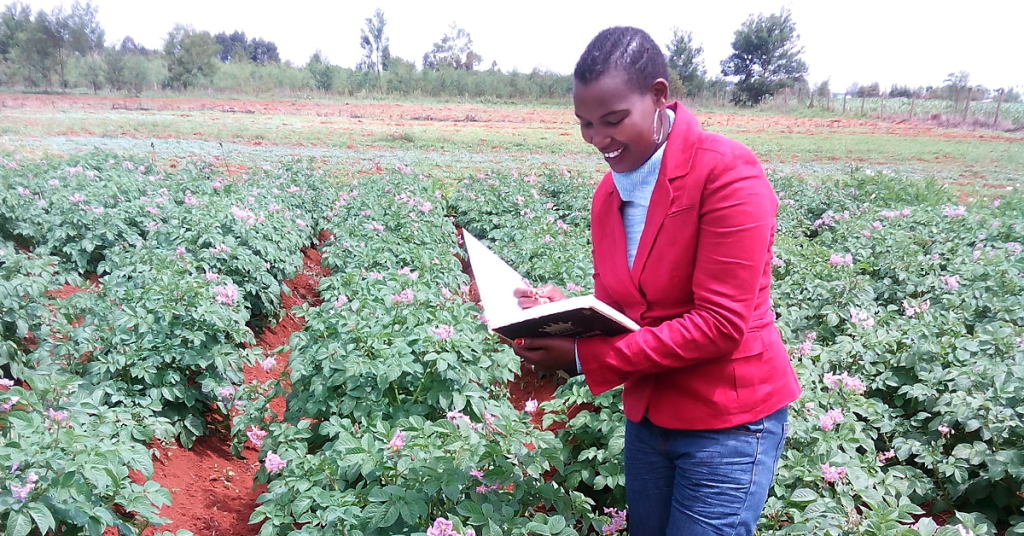 Dr. Emmy Chepkoech gathering data and checking progress of potato crops in the field at the University of Eldoret
The University of Eldoret is located in the "grain basket" of western Kenya, which produces nearly 80% of the country's maize and wheat.
Fittingly, the university is focused on science, agriculture, and technology. Originally a farmer's training center and then a teaching college, the University received its charter in 2013.
The School of Agriculture and Biotechnology offers degree programs designed to satisfy the growing market demand in agriculture. Within the School, the Department of Biotechnology offers courses in plant breeding and biotechnology and is the only department in the region with a biotechnology lab.
Dr. Emmy Chepkoech is working to improve food security in Kenya by breeding varieties of potatoes that can resist bacterial wilt.
"The equipment will enable us to have increased access to quality education, training, and research, and to contribute to the achievement of Kenya's Big 4 Agenda."
Number of students impacted annually: 
1150 undergraduate, 50 graduate
Equipment will support the department's strategic plan to expand lab facilities and create a core facility for biotechnology and molecular biology, enabling more student and faculty research.
The Department of Biotechnology is the only science department in the region with a biotechnology lab.