Assessing the quality of drinking water in Eswatini
Department of Chemistry faculty and staff
The University of Eswatini (UNESWA) is the national university of Eswatini (formerly Swaziland) and one of only three universities in the kingdom of Eswatini.
The UNESWA Chemistry Department is Eswatini's only training program for industrial and research chemists; the other existing programs train chemistry teachers only.
Currently, the Department offers a BSc degree, a MSc degree in Chemistry and a MSc in Environmental Resources Management specializing in Environmental Chemistry and Management.
In establishing a national bank of water data, the department informs national water and health policy with evidence-based solutions and reliable nationwide data.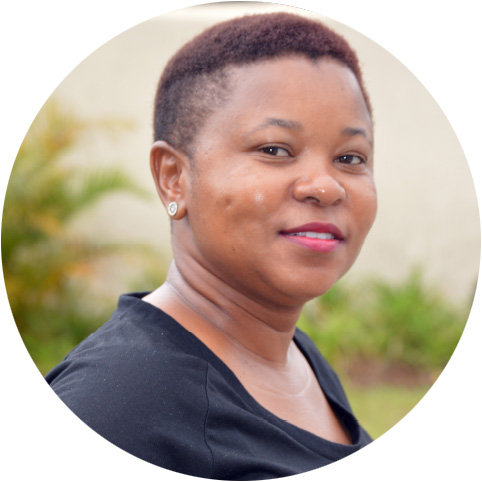 "Our work in the field and the lab requires access to equipment that we simply did not have before. Our goals are ambitious, and they can only be achieved when we have the right instruments to follow through."
Number of students impacted annually: 
30 undergraduate, 3 graduate
The UNESWA Department of Chemistry needs equipment for practical teaching as well as research. Practical lab sessions are already extremely crowded and under-equipped, and enrollment is expected to increase by 20% by 2021.
The department is also in the process of developing two new programs: a BSc in Applied Chemistry and a PhD in Chemistry. The PhD program in particular will require additional equipment so that samples can be analyzed on campus instead of sending students or samples to South African universities.
In addition, the department is engaged in an initiative to accredit its laboratories to serve local industries in analysis of samples and products for quality control purposes. Instrumental Access equipment will elevate the quality of the laboratories for the accreditation process.
This is the first Instrumental Access shipment to Eswatini
How Dr. Thabile Ndlovu is Building a National Bank of Water Data
How much do you know about your water? In Eswatini they know a lot more than five years ago thanks to Dr. Thabile Ndlovu at the University of Eswatini (UNESWA). Read her story of innovation as she monitors the nation's water supply for heavy metals, bacteria, and other potential health hazards.