Monitoring endocrine disruptors in aquatic ecosystems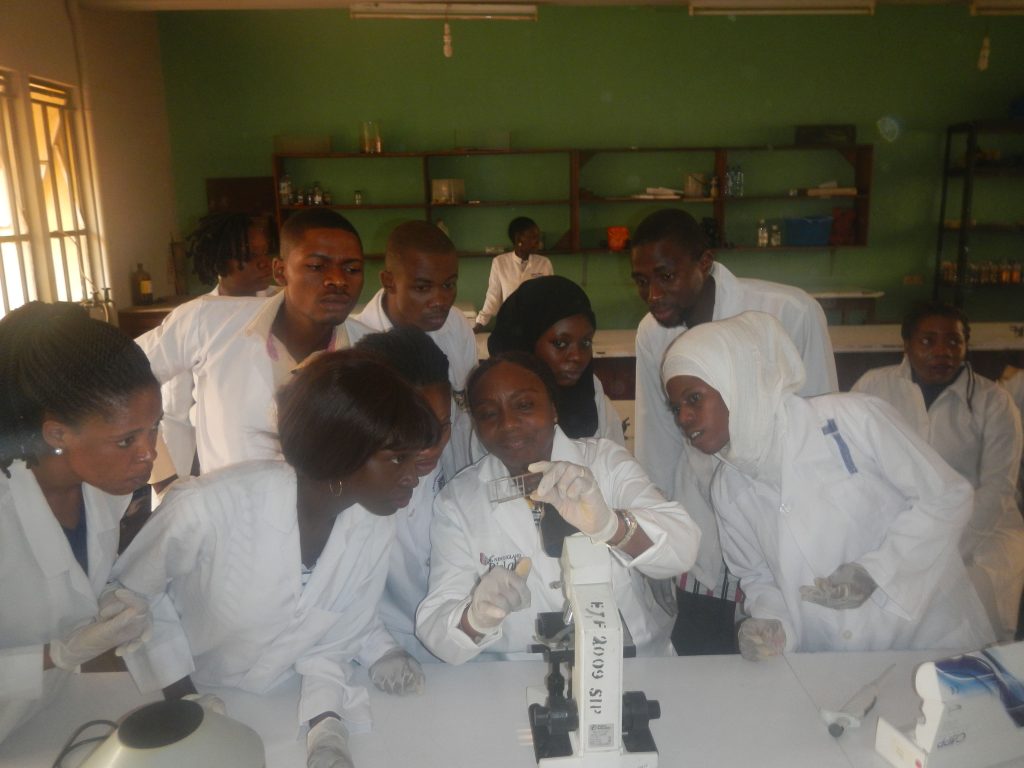 Dr. Henrietta Awobode demonstrates Trypanosoma brucei identification and counts for DEAE cellulose chromatography to postgraduate Parasitology students
Founded in 1948, the University of Ibadan (UI) is Nigeria's oldest and most prestigious public university.
The Department of Zoology was one of the original core departments at UI and the first program of its kind in Nigeria. It now consists of six research units, including Animal Physiology, Ecology and Environmental Biology, Entomology, Cell Biology and Genetics, Hydrobiology and Fisheries, and Parasitology.
The Department offers an undergraduate program in Zoology and multiple graduate degree programs. Additional resources include a collection of specimens, some of which are on display at the Zoology Museum, and live animals at the Zoological Garden.
Aquatic toxicologists in the department are studying the effects of microplastics and toxins in local waterways, creating a pathway for Nigerians to have healthier food sources.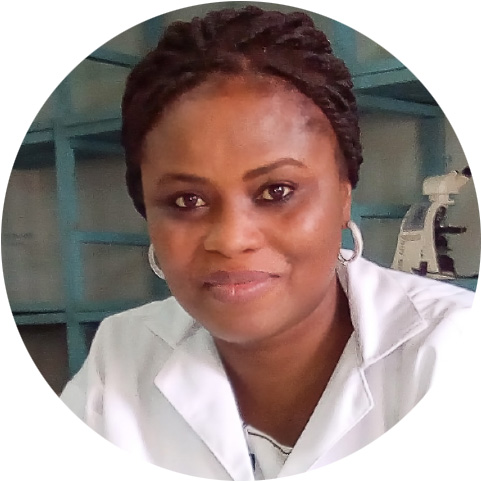 "This single donation of equipment has changed the narrative for us as faculty and for our students. You would be amazed what a simple micropipette can do to change teaching and science in a country like Nigeria."
Number of students impacted annually: 
2,500 undergraduate, 550 graduate
The Department of Zoology needs equipment to continue its shift towards applying modern molecular biology techniques in its undergraduate and postgraduate teaching and research programs.
Dr. Aina Adeogun was a featured speaker in Seeding Labs' webinar series, "From Intent to Impact" on effective Corporate Social Responsibility
As an aquatic toxicologist at the University of Ibadan in Nigeria, Aina Adeogun, PhD, can expertly identify when an ecosystem is out of balance.

Although she primarily researches the effects of pollution on Nigeria's fresh and saltwater, Prof. Adeogun could also see challenges in her own environment: the Department of Zoology's laboratories. The available instrumentation was limiting her potential, and the department struggled to train the next generation of scientists.