Safer and more affordable treatments for sickle cell disease 
Department of Cell Biology & Genetics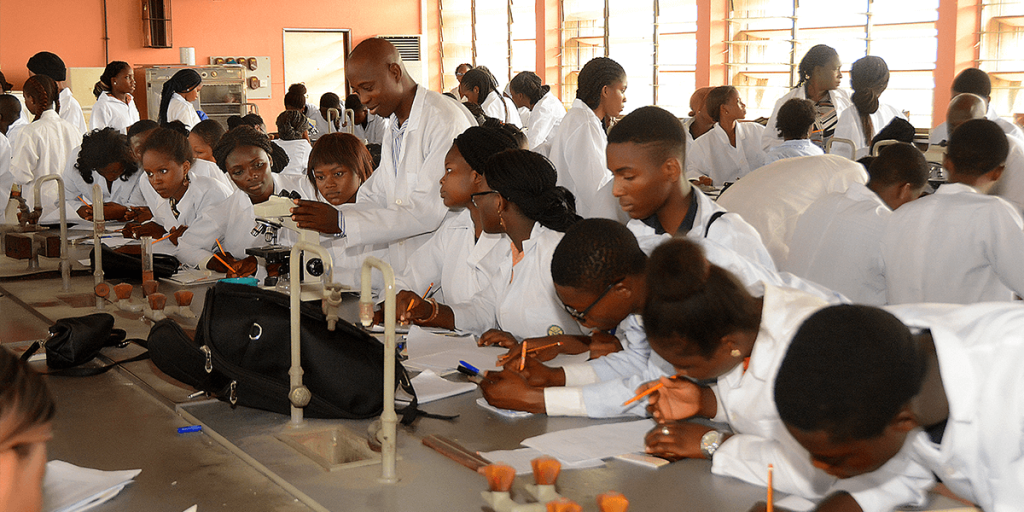 Dr. M.O. Sifau demsonstrating the use of a microscope to students at a laboratory session
The University of Lagos (Unilag) is one of Nigeria's largest and most competitive public universities. The Department of Cell Biology and Genetics is the only department of its kind in Nigeria. Undergraduate and graduate offerings include concentrations in Genetics, Cell & Molecular Biology, and Environmental Biology.
The department is responsible for training nearly 500 students each year. They are building a foundational workforce that can fill much-needed openings in Nigeria's healthcare sectors.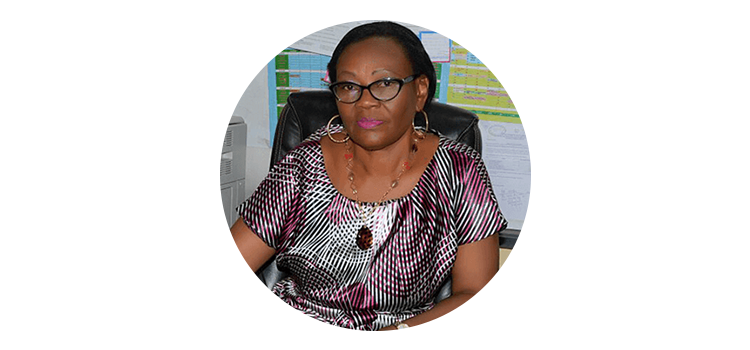 "Our students are enthusiastic towards learning and excited during practical sessions. Hands-on training will boost their confidence and make them well-equipped with academic and technical skills relevant to industries and research institutes after graduation."
Number of students impacted annually: 
493 undergraduate, 131 graduate
With very large student numbers, the department needs equipment to support practical teaching of basic biology as well as faculty and graduate student research.
The Department of Cell Biology and Genetics was the first department at the university to receive an Instrumental Access award.