Cleaner and safer extraction of gold from refractory ores 
University of Mines and Technology
Department of Minerals Engineering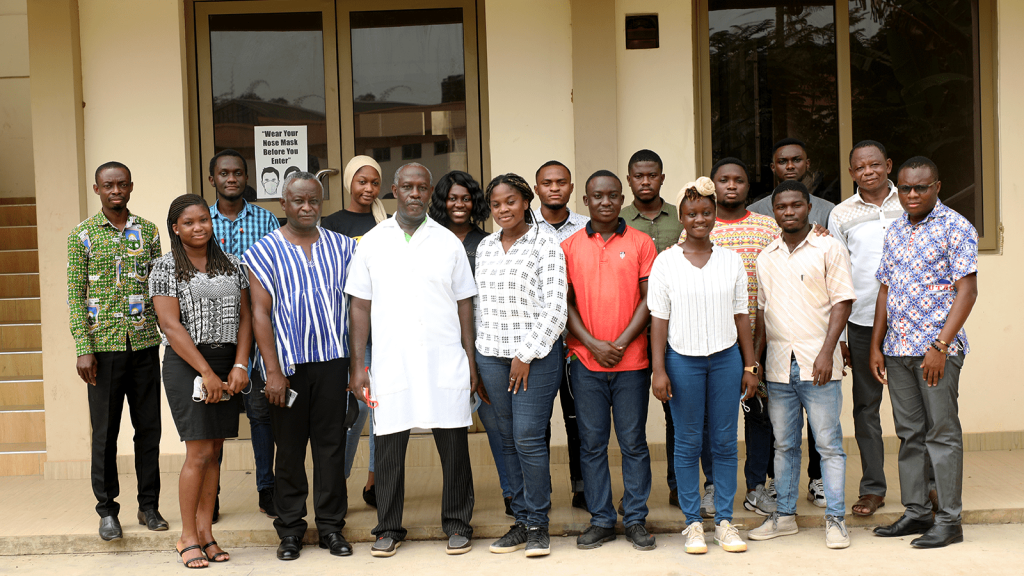 Staff and teaching assistants at the Department of Minerals Engineering
The University of Mines and Technology (UMaT) was established as a four-year university in 2004 after more than 50 years of history as a technical institute. Situated at the center of Ghana's mining industry gives the university a unique option to partner with the minerals extraction, construction, chemical, environmental, biotechnology, and waste processing industries.
One of UMaT's goals is to increase the number of women working in these traditionally male-dominated industries, especially in leadership positions. Currently, women hold about 10-15 percent of leadership positions at mining companies; through dedicated recruitment, the school hopes to increase that number to 30 percent over the next 10 years.
The Department of Minerals Engineering is part of the Faculty of Mineral Resources Technology and has about 500 students enrolled in undergraduate and graduate degree programs.
The Department of Minerals Engineering is training more women for work in mining and related industries, including materials engineering, industrial waste management, and environmental monitoring.
"We are a small public university surrounded by gold mining companies in rural Ghana. Because our students have such access to industry, training them on modern equipment can help them to fill job openings after graduation."
University of Mines and Technology
Number of students impacted annually: 
700 undergraduate, 100 graduate
As a young university, UMaT has limited resources to fully outfit its labs. Equipment from Instrumental Access would allow more hands-on educational opportunities for students, particularly in their microbiology practical lab sessions.
The department has collaborated with another Instrumental Access awardee at Ashesi University to develop bacteria that aids in removing gold from ores.