Breeding cassava for higher crop yields and disease resistance 
Department of Biochemistry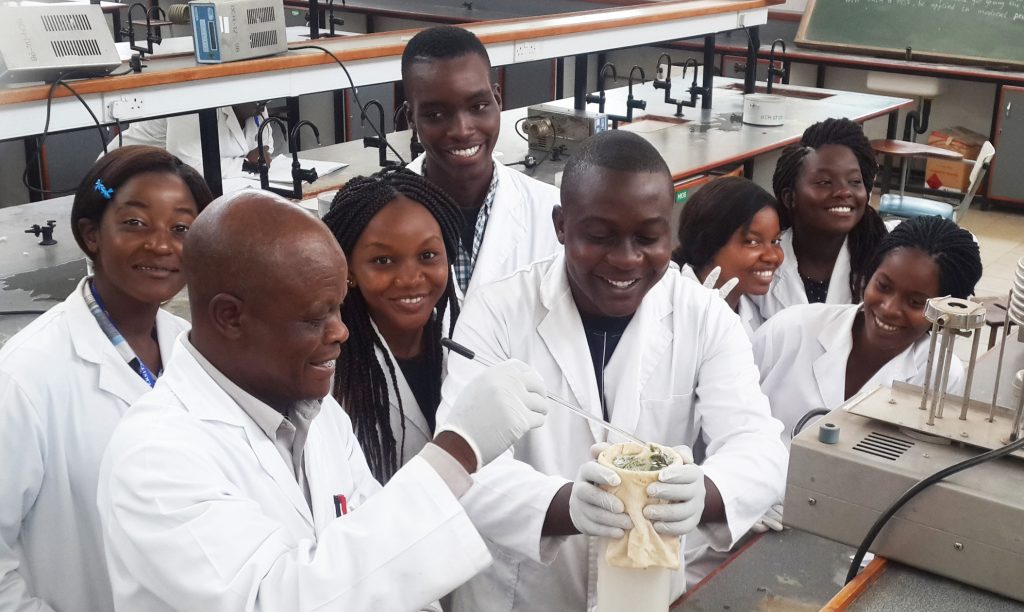 Biochemistry students extracting novel polysaccharides from an indigenous plant
The University of Zimbabwe is Zimbabwe's largest university, and its Department of Biochemistry is the only academic department of its kind in the country. In addition to running undergraduate and graduate programs in Biochemistry and Biotechnology, the department provides foundational training to large numbers of students from the Faculty of Health Sciences as well as other departments throughout the university.
By fighting against cassava mosaic disease, the department is helping local farmers to increase yields and see more dependable income.
"Since returning to Zimbabwe, I have discovered the joy of teaching but am constantly frustrated by the lack of equipment available to highly intelligent and motivated students here."
Number of students impacted annually: 
700 undergraduate, 17 graduate
With large and growing student numbers, the department needs equipment to support practical teaching. Equipment will also support faculty and graduate student research.
Dr. Fiona Robertson is athe recipient of a grant from the Alliance for Global Health and Science.