Bells University of Technology
Department of Chemical and Food Sciences
In Nigeria, finding healing properties in the natural world
Scientists in the Department of Chemical and Food Sciences at Bells University of Technology

Students in the Department of Chemical and Food Sciences

Students using lab space in the Department of Chemical and Food Sciences

Laboratory space in the Department of Chemical and Food Sciences

Bells University of Technology Vice Chancellor Jeremiah Oludele Ojediran
The Department of Chemical and Food Sciences is among Bells University of Technology's founding departments, having enrolled students since the university opened its doors in 2005. As an interdisciplinary department, researchers work in collaboration with scientists across the university and with other institutions in Nigeria.
Research Areas
The department's research interests include natural products chemistry and drug discovery, the industrial application of Nigerian seed oils, cancer, and nutrition.
Most of my students are eager to learn and use in-class lessons for real-life applications. More equipment available to teach our students will greatly enhance their life and their ability to apply the skills and information taught to them."
Prospecting with a Purpose: Paul Osamudiamen, PhD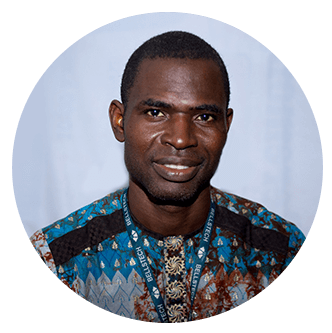 The interior of Nigeria is filled with flora that is yet to be investigated by science but has been used as food and medicine for centuries among the people who live there.
Some plants, like Nigerian pepper (Mezoneuron benthamianum), are potent herbal treatments for a host of everyday ailments.
Paul Osamudiamen, PhD (pictured at right), wants to understand why these plants are so powerful and what useful undiscovered applications they might have.
Because the plant is so diverse in its uses, researchers at Bells Tech see potential everywhere. The Nigerian pepper may be useful as a locally-available commercial food preservative.
In an entirely different application, oils of native Nigerian pepper seeds have the potential to be synthesized into polyurethane foams. The chemical compounds that allow these plants to be applied broadly also give them healing properties, which is where Dr. Osamudiamen focuses most of his research.
"Here in Nigeria, there are several places without basic amenities; they rely on herbs and traditional medicinal practices for their health challenges," explains Dr. Osamudiamen. "After discovering some bioactive compounds in these herbs, our goal is to develop drugs that can treat rare diseases which have no present cure and affect these communities."
Fighting rare diseases is difficult in its own right, but it is more difficult when the scientists researching cures have to send samples out of the country for analysis.
At Bells Tech, researchers often wait months for sample analysis to return from overseas, delaying findings and hindering progress on their prospecting. With Instrumental Access equipment, Dr. Osamudiamen plans to significantly accelerate his lab's progress on these prospecting projects.
"The expected equipment will not only increase the quality of our research, it will increase the speed of research findings from our prospecting," he says.

Instrumental Access equipment means our current students will be better trained. This will be a catalyst for attracting future students to study the programs in our departments."
About the Department
Location:

Ota, Nigeria


Year Established: 2005
Students Impacted Annually: 500 undergraduate, 50 graduate
---
Why Instrumental Access?
The Department of Chemical and Food Sciences has seen a decline in student enrollment in their programs due to a lack of adequate equipment for hands-on training.
Instrumental Access equipment will help draw students to new programs that are more tailored to high-quality, hands-on training for undergraduate and postgraduate students.
---
Shipment Status
Arrived on campus in June 2022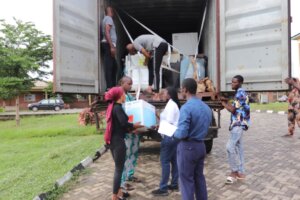 About Instrumental Access
Instrumental Access
empowers scientists in developing countries. It gives them the resources they need to pursue life-changing research and teach the next generation.
To begin, we identify a pipeline of scientific talent. Then we rigorously screen universities and select those with the most potential to advance education and research through Instrumental Access.