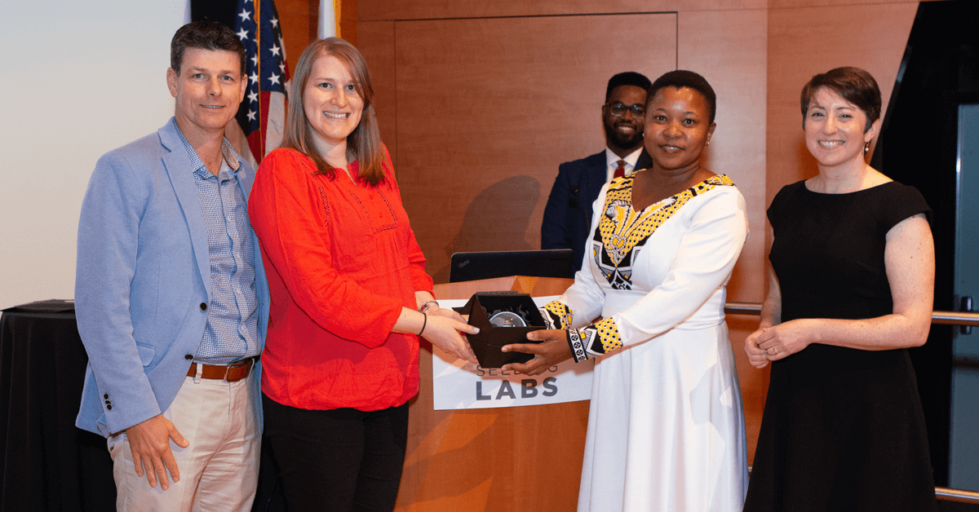 2019 Founder's Award: MilliporeSigma
At Positively Instrumental 2019, we presented Founders Awards to honor two companies dedicated to working together to advance global science in the spirit of our founder, Dr. Nina Dudnik.
As founding members of our Global Health Corporate Consortium, their leadership and commitment are evident.


One Founder's Award recognized MilliporeSigma as a founding member of our Consortium, and for the many ways it sparks curiosity by seeding science worldwide.
The life science business of Merck KGaA, Darmstadt, Germany, operates as MilliporeSigma in the US and Canada.
Last year, as the exclusive sponsor for our TeleScience website, MilliporeSigma helped us create and launch a knowledge-sharing platform where their employees are channeling expertise to meet the needs of fellow scientists around the world.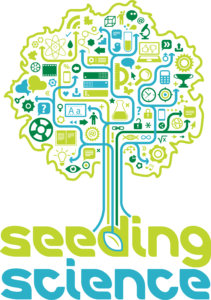 But they didn't stop there. Their Research Americas Commercial Team was so energized by the mission of Seeding Labs that they formed a dedicated working group and meet every two weeks.
From their enthusiasm grew the "Seeding Science" campaign.
The Research Americas Commercial Team has taken our partnership on the road, spreading the word about Seeding Labs.
They are encouraging clients in academia and industry to contribute equipment and funding, ever expanding our community of donors and our collective ability to strengthen scientific hubs everywhere.
"We are honored to receive the Seeding Labs Founder's Award," said Warren Stone, senior vice president, Research Solutions, Commercial Americas at MilliporeSigma. "At MilliporeSigma, our purpose is to solve the toughest problems in life science by collaborating with the global scientific community. Our partnership with Seeding Labs enables us to live that purpose and fulfill one of our core values of responsibility – responsibility to our community, to our customers and to our employees."
Photo at top: At Positively Instrumental 2019, Dr. Thabile Ndlovu (second from right), an Instrumental Access 2019 awardee from the University of Eswatini, presented the Founder's Award to MilliporeSigma's Warren Stone (left), senior vice president, Research Solutions, Commercial Americas, and Melissa Small, head of Employee & Community Engagement (second from left), with Seeding Labs' founder Dr. Nina Dudnik (far right).