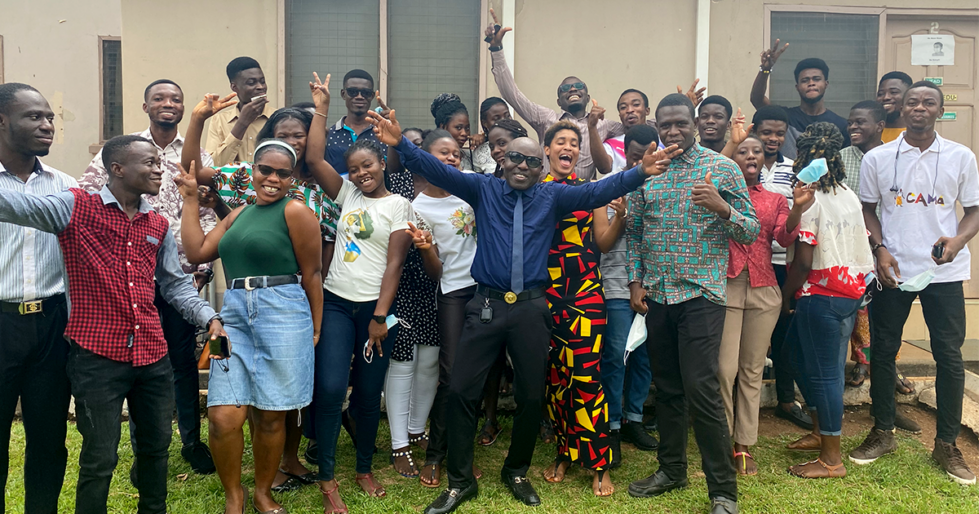 Gratitude Tuesday 2021: Celebrating the Seeding Labs Community
Science is about community. Every researcher, even if they are working alone, builds on the work of others and paves the way for the next generation to continue on.
Today, we celebrate the efforts of an entire community that works tirelessly to build a better future for science around the world!
Today, we are celebrating Gratitude Tuesday, the Seeding Labs version of Giving Tuesday.
We are grateful for all of you champions of global science who believe that building stronger labs in developing countries builds a stronger future.
To our corporate partners, supporting every aspect of our mission, thank you! You donate equipment, volunteer your time, and share your scientific knowledge with others freely and generously.
To the equipment donors, who take their excess lab equipment and give it new life in other parts of the world, thank you! Your equipment is the backbone of the Instrumental Access program.
To the volunteers, recording TeleScience videos, curating lists of grants and opportunities, or spreading the word about Seeding Labs to the global scientific community, thank you! Your behind-the-scenes work helps our mission spread across the world.
To the individuals who have chosen to make a gift to Seeding Labs, thank you! Whether it's a one-time donation or a monthly gift, your contributions ensure that our mission can continue on into the future until every scientist is empowered to change the world.
And especially to the Instrumental Access scientists, working hard every day to make the world a better place, thank you! Your dedication to research and to training the next generation of scientists is what keeps our corporate partners, equipment donors, volunteers, and donors going.
Our community's commitment to our mission is what makes us strong. This group of diverse and talented individuals believes that science is making the world a better place. Today, and every day, we are grateful for your hard work to make that vision a reality.
Photo at top: Thanks to the support of the entire Seeding Labs community, faculty and students at the University of Energy and Natural Resources were one of 15 Instrumental Access awardees to receive a shipment of lab equipment in 2021.