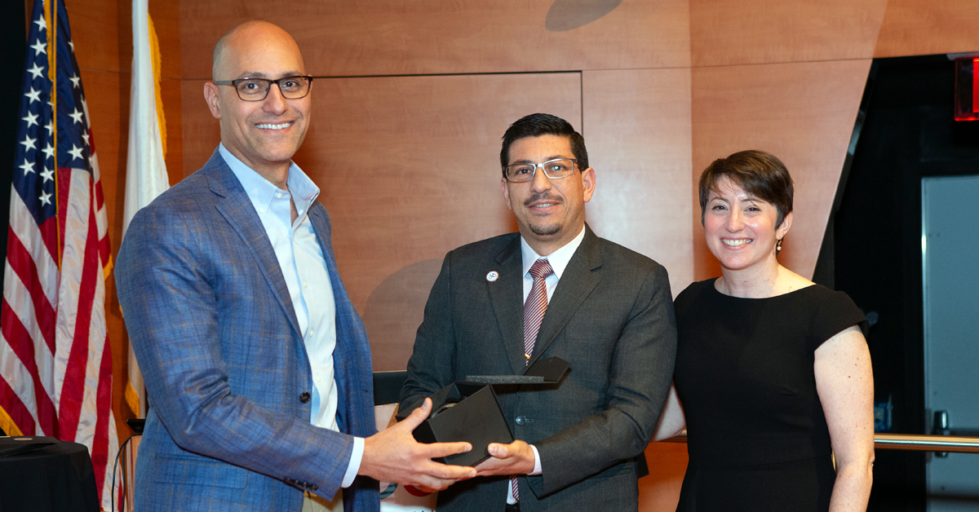 2019 Founder's Award: Takeda Pharmaceuticals
At Positively Instrumental 2019, we presented Founders Awards to honor two companies dedicated to working together to advance global science in the spirit of our founder, Dr. Nina Dudnik.
As founding members of our Global Health Corporate Consortium, their leadership and commitment are evident.


One Founder's Award recognized Takeda Pharmaceuticals as founding members of our Consortium, and for their unwavering belief that supporting science everywhere makes a healthier world.
As Seeding Labs has grown, so has our partnership with Takeda's R&D team, supporting the company's Access to Medicines global health initiative.
What started with donations of equipment and resources to strengthen global science has expanded to include contributions of employee expertise.
Takeda has set the precedent for how to institutionalize our mission. In the process, they have made R&D capacity-building through equipment donation a standard part of their operations.
Takeda is able to meet our most urgent equipment needs in real time. They proactively seek out instruments from within their inventory that directly match the needs of our awardees.
This year, they responded in real time to another need: follow-up support for our Instrumental Access awardees who, upon a shipments' arrival, have to figure out how to install, calibrate, and most efficiently run what a scientist once called "10 years of equipment all at once."
R&D employees from across Takeda have volunteered their time and expertise to consult with scientists from developing countries in a new Virtual Mentorship program.
They share advice to help our awardees get the highest and best use out of their equipment.
The result: research accelerates solutions. Medicine moves closer to cures. We all live healthier lives.
"Helping to catalyze basic research and early translational medicine can have an enormous impact on strengthening the overall healthcare infrastructure in developing countries," says Dr. Chris Reddick, Vice President, Takeda R&D Patient Access.
"Through the Global Health Consortium with Seeding Labs, we are helping to provide scientists with the resources and training they need to address local healthcare problems, participate in the fight against global diseases, and teach the next generation of local scientists."
Photo at top: At Positively Instrumental 2019, Dr. David Téran (center), an Instrumental Access 2019 awardee from the Universidad Técnica Ambato in Ecuador, presented the Founder's Award to Takeda's Dr. Chris Reddick (left) with Seeding Labs' founder Dr. Nina Dudnik (right).