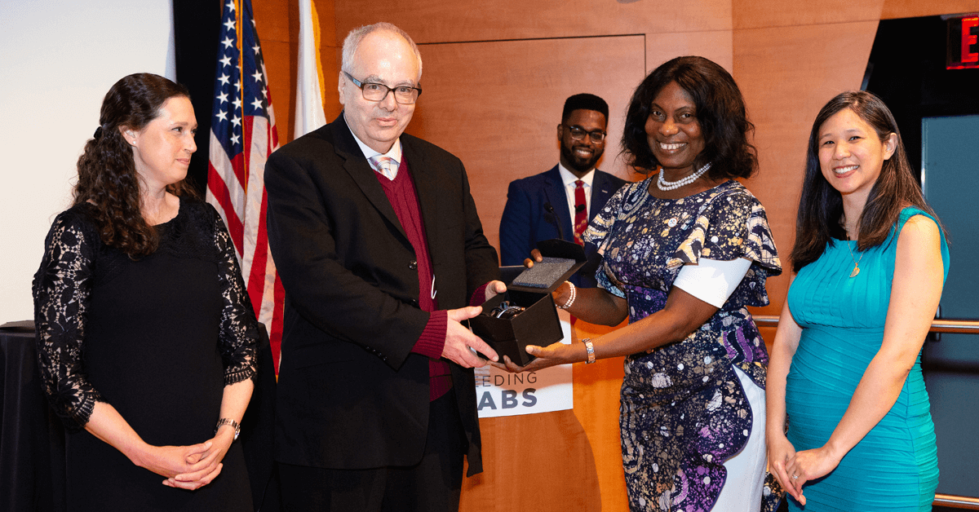 2019 Innovator Award: Neta Scientific
At Positively Instrumental 2019, we honored a growing family-owned company that has a global impact on science from its home base in New Jersey.
Neta Scientific, a lab supply and solutions company, has been donating equipment and consumables to Seeding Labs since 2015.
For their commitment to finding new ways to join forces and magnify our collective impact, Neta Scientific was recognized with the Innovator Award.
Over the last five years, they have consistently looked for new ways to fulfill their mission of enabling world-leading research and science education through Seeding Labs.
Most recently, Neta charted a new path to donation by partnering with Merck. Together, they were able to craft a creative solution for donating smaller instruments that protocol prevented Merck from donating directly—things like pipettors, balances, and stirrers.
These crucial benchtop tools are prized among our Instrumental Access awardees, especially when they are setting up new teaching labs.
Merck and Neta implemented a pilot program where Neta's LEAPS team acts as a bridge between Merck and Seeding Labs, ensuring these coveted tools find a second life at labs where they're needed most.
This new donation strategy is a powerful example of the impact we can have when we innovate and work together.
"Neta Scientific is happy and excited to work with Seeding Labs and accept the 2019 Innovator Award," says Eric Toatley, Director of Operations at Neta Scientific. "The mission to fund and equip laboratories in developing countries aligns with our corporate social responsibility objectives. The future is bright for our partnership."
Photo at top: At Positively Instrumental 2019, Dr. Roseangela Nwuba (second from right), an Instrumental Access 2019 awardee from the University of Medical Sciences in Nigeria, presented the Innovator Award to Neta Scientific's Karla Forgash (left) and Brian McGrath (pictured with Seeding Labs CEO Melissa P. Wu, far right).