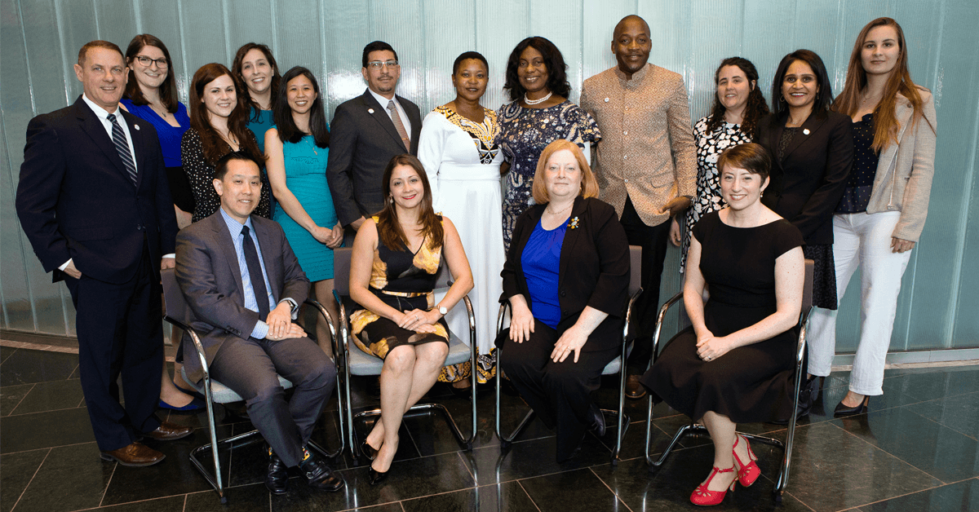 Seeding Labs Celebrates Growing Stronger, Growing Together at Fourth Annual Positively Instrumental Event
Thirteen ambitious research departments in developing countries around the world have been awarded scientific resources and equipment through Seeding Labs' 2019 Instrumental Access program.
Seeding Labs announced the 2019 Instrumental Access awardees at its fourth annual "Positively Instrumental" event held at Merck Research Labs in Boston on May 1, 2019.
The 13 Instrumental Access awardees selected for Instrumental Access 2019 were hand-picked from a pool of 46 applications received from 22 countries—underscoring the worldwide need for scientific infrastructure, including lab equipment.
During a rigorous vetting process, each Instrumental Access applicant outlined how an infusion of equipment would remove barriers to STEM education and research at their institution.
In addition to introducing the new Instrumental Access awardees, Seeding Labs honored three donors from the private sector. They were recognized for their instrumental role in helping us grow stronger, together.
At Positively Instrumental, awards were presented to:
Innovator Award: Neta Scientific
The lab supply and solutions company Neta Scientific was recognized for their commitment to finding new ways to join forces and magnify the collective impact of our community of donors.

Founder's Award: MilliporeSigma
MilliporeSigma, the life sciences business of Merck KGaA, Darmstadt, Germany, was honored as founding members of our Global Health Corporate Consortium, and for the many ways they spark curiosity by seeding science worldwide.

Founder's Award: Takeda Pharmaceuticals
Takeda Pharmaceuticals was honored as a founding member of our Global Health Corporate Consortium, and for their unwavering belief that supporting science everywhere makes a healthier world.

Donations of funding and equipment from these honorees, as well as Seeding Labs' 140+ other private-sector partners, will help the 2019 Instrumental Access awardees pursue their research in infectious diseases, personalized medicine, food safety, biofuels, communication disorders, water quality, agriculture, silk production, and more...
Instrumental Access 2019 awards span 9 countries across Europe and Central Asia, South America, and Africa, including two countries new to the program: Eswatini and the Republic of Congo.
The 2019 Instrumental Access awardees are:
In Europe and Central Asia:
In Central & Southern Africa:
The equipment that will be sent to 2019 Instrumental Access awardees is expected to impact the lives of more than 11,000 students and 250 faculty members—and likely many others from across these outstanding universities.
"We couldn't be more excited to welcome the 2019 awardees to the Seeding Labs community," said Melissa P. Wu, PhD, Seeding Labs' CEO. "With access to modern tools through the Instrumental Access program, this extraordinarily talented group of scientists has limitless potential to solve problems that matter to their communities and to us all."
Dr. Wu spoke at the event, along with 2018 Instrumental Access awardee Gama Bandawe, PhD, Head of the Department of Biological Sciences at the Malawi University of Science and Technology.
The 16 years of leadership of Seeding Labs' founder, Nina Dudnik , PhD, was also celebrated during the program with remarks from David Qualter, VP of Operations at Seeding Labs.
Dr. Dudnik was presented with the Founder's Award commemorating the global movement she built during her years as CEO. She was also honored with with a special commendation from US Senator Ed Markey (D-MA) in honor of service to her community.
The event was emceed by Ralph Bouquet, Director of Education and Outreach at NOVA, the PBS science documentary series produced at WGBH Boston.
Positively Instrumental was sponsored by presenting sponsor Merck, MilliporeSigma, Takeda, Thermo Fisher Scientific, Cell Signaling Technology, Neta Scientific, Innova Recycling, Asymmetrex, ILDA, Addgene, Alexandria Real Estate, Vail Fucci Photography, and the Kendall Square Orchestra.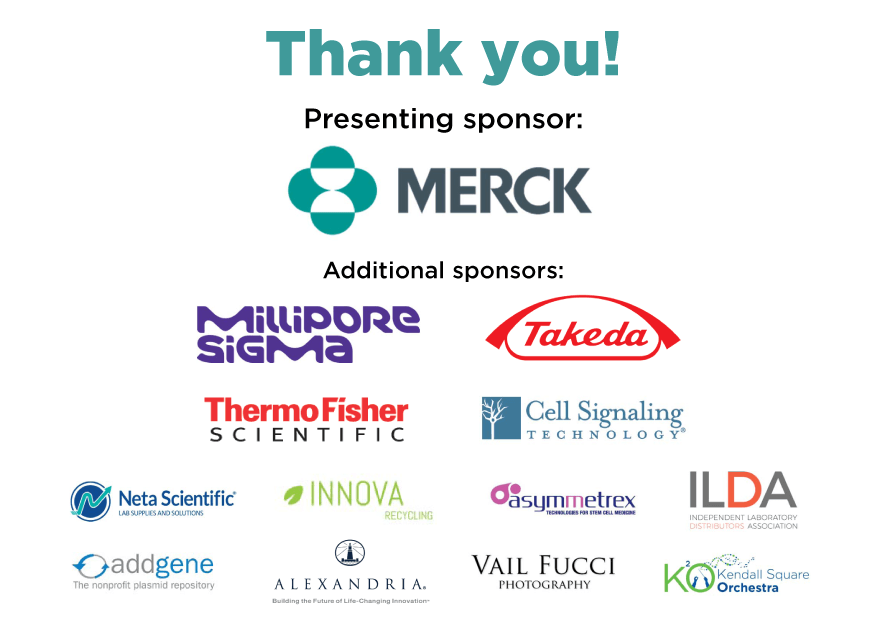 ---