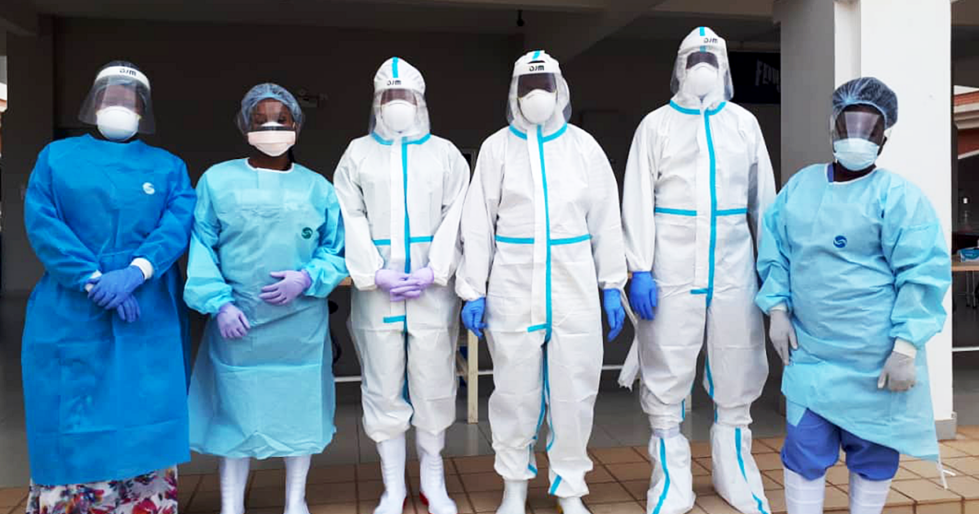 Instrumental Access Impact Update: COVID-19
Over the course of this year, our metrics and evaluation team connected with 19 Instrumental Access awardees who used their labs and expertise to contribute to their institutional, regional, and national responses to the COVID-19 pandemic.
Although campus closures, research project delays, and diverted funding disrupted many normal activities, Instrumental Access scientists used their tools and talent for the greater good.
Thanks to the foundation of equipment from Instrumental Access, these university labs were poised to respond to the urgent needs in their communities as COVID-19 spread.
Scientists leapt into action, making use of their expertise and infrastructure to:
Produce affordable, high-quality hand sanitizer, helping to slow the virus's spread in Tanzania;
Develop and manufacture 100,000 COVID-19 test kits in Armenia;
Redeploy lab space and resources to process COVID-19 diagnostics tests in the Dominican Republic and Malawi;
Create PPE with 3D printers to counter shortages of face shields and masks, helping protect essential workers in Eswatini;

And so many more examples of innovation!
Explore this interactive map to learn more about some of the incredible work being done by these dedicated and talented researchers:
We would like to thank all of the Instrumental Access awardees who have stepped forward to work on combating the impact of COVID-19 by volunteering themselves, their facilities, and their equipment to assist in the response to the pandemic.
Do you have surplus equipment in your lab? You can donate it to scientists like these. Please visit our equipment donation page to learn how to get started.
Interested in applying to receive equipment? See if Instrumental Access is a good fit for you on our application page.
Pictured at top: Scientists in full PPE at the Malawi University of Science & Technology, where Instrumental Access equipment helped them establish a COVID-19 diagnostics lab