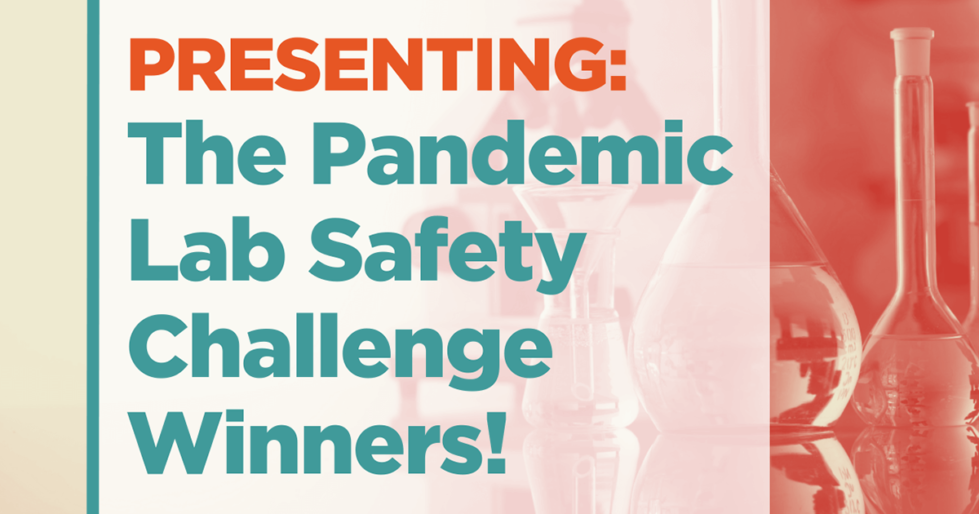 Presenting: The Pandemic Lab Safety Challenge Winners
SANBio and Seeding Labs are proud to announce the winners of the Pandemic Lab Safety Challenge!
After reviewing entries from around the world, two outstanding video submissions have been selected as winners.
Grand Prize Winner
Congratulations to Bal Krishna Awal and Brinda Prajapati of the National Public Health Laboratory in Kathmandu, Nepal! Their video has been awarded the Grand Prize.
Watch how they keep themselves and their lab safe during COVID-19, beginning with proper donning and doffing of PPE to safe sample collection and handling for COVID-19 diagnostics:
Africa Prize Winner
Congratulations to Kagiso K. Batlang, Lucky Radihephi, Kempho Marriete Mashila, and Kim Lone Reetsang!
These geology students from the Botswana International University of Science and Technology in Palapye, Botswana, have been awarded the Africa Prize.
Watch their winning submission on lab safety, including a helpful hack to keep your eyeglasses from fogging while wearing a mask:
You can view these winning videos in the Pandemic Lab Safety Challenge collection in our TeleScience video library.
Thank you to all who participated!
If you have a research trick or lab tip to share, we invite you to get involved with TeleScience. Learn more here!